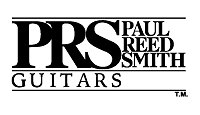 PRS hat den neuen High Gain Amp "Archon" angekündigt. Die Firma sieht ihn als Amp für alle Stilrichtungen an, denn neben dem 5 stufigen High Gain Kanal, bietet der Amp auch einen Clean Kanal. Damit ist laut PRS die Bandbreite von Jazz bis Heavy Metal abgedeckt. Hier die PRS Pressemeldung: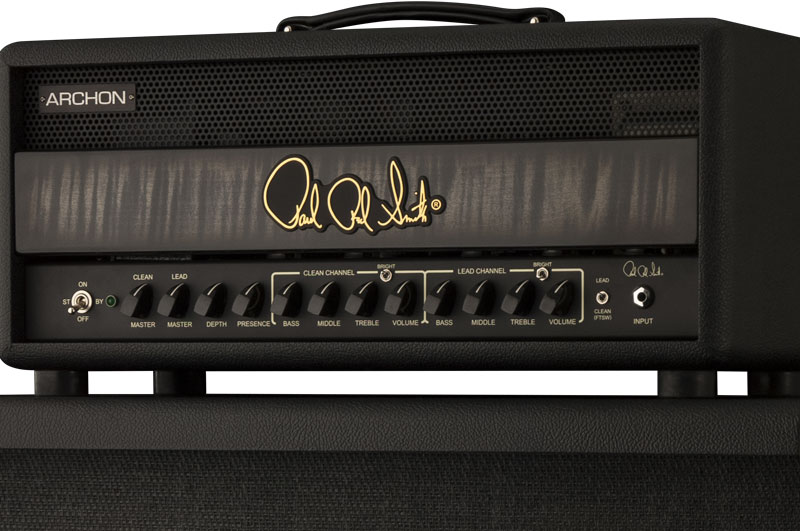 Greek for "ruler" or "lord," the PRS Archon is a commanding and versatile 2-channel amp with aggressive overdriven tones and sparkling cleans with plenty of headroom. The Archon's lead channel was designed with five gain stages before the master volume, delivering full, lush distortion. The clean channel provides ample headroom with rich clear tones that retain clarity even at high volume and are an excellent platform for pedals. The Archon has remarkably responsive tone with incredible note separation, whether you're playing on the clean channel or chugging on the lead.
Utilizing a 'no flash or trash' approach, the Archon's control layout features volume and tone controls for each channel, a global depth control to add a thunderous low end, and a presence control to effect the high end chime. A half-power switch allows players to choose either 100 or 50 watts of output adding to the Archon's extreme flexibility.
Specifications:
| | |
| --- | --- |
| Watts | 100W/50W (Half Power Switch) |
| Channels | Lead/Clean |
| Power Tubes | (4) 6L6GC |
| Preamp Tubes | (6) 12AX7 |
| Output Jack Configuration | 4/8/16 Ohm Selectable |
| Fixed/Adjustable or Cathode Bias | Fixed Bias (Adjustable) |
| Dimensions | 21.570″L, 10.500″H, 10.000″D (nominal) |
| Weight | 43lbs (nominal) |
| Covering/Fascia | Stealth/Charcoal |
Features:
Front Panel Controls
Volume/Treble/Middle/Bass/Master for each channel
Bright Switch for each channel
Global Presence & Depth
Rear Panel Controls
Half Power Switch, Impedance Selector
Bias Jack Terminals
Accessible from Back Panel
Footswitch
Channel and Loop Bypass Switches (Two button, LED)
Effects Loop
Series
Inside the Amp:
Get an inside look at the attention to detail that defines PRS design, quality, and tone.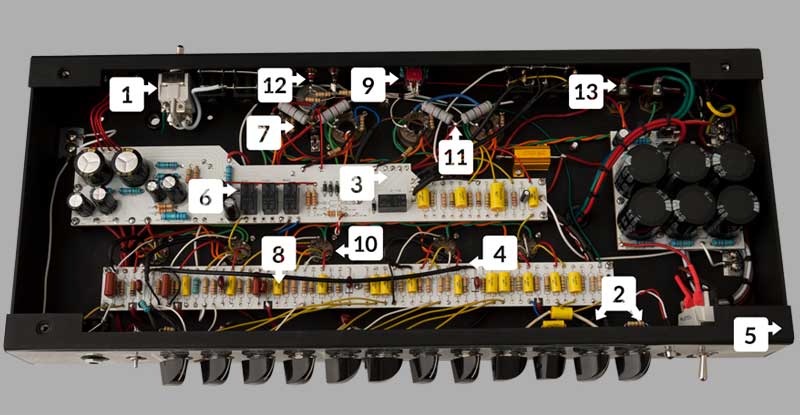 1. Very high quality on-on-on switches, panel-mounted
2. Panel-mounted alpha pots with flying leads
3. Robust PC boards with extensive handwired construction
4. Shielded signal cable in critical areas for low noise
5. Thick aluminum chassis for strength and low weight
6. Mechanical relays for pure audio signal transfer
7. Chassis mounted Belton tube sockets
8. Components designed and constructed for ease of servicing
9. Half Power Switch
10. All pre-amp tubes have elevated heaters for quieter operation (diminishes 60 cycle hum)
11. Tubes hand selected for low noise and high gain
12. Bias test jacks for easy biasing without removing the chassis
13. Fuses accessible from outside of chassis for easy replacement
Preis und Verfügbarkeit für den Amp stehen derzeit noch nicht fest.
Weitere Informationen gibt es hier: Link