Der englische Hersteller PWM stellte bei der diesjährigen Superbooth in Berlin seinen neuen, analogen Synthesizer vor. Mit großem Erfolg: Prompt wurde das erste Produkt "Malevolent" von musicradar.com als "synth of the booth" ausgezeichnet. Wir freuen uns sehr, PWM als neuen Partner in unser Vertriebsportfolio aufnehmen zu dürfen!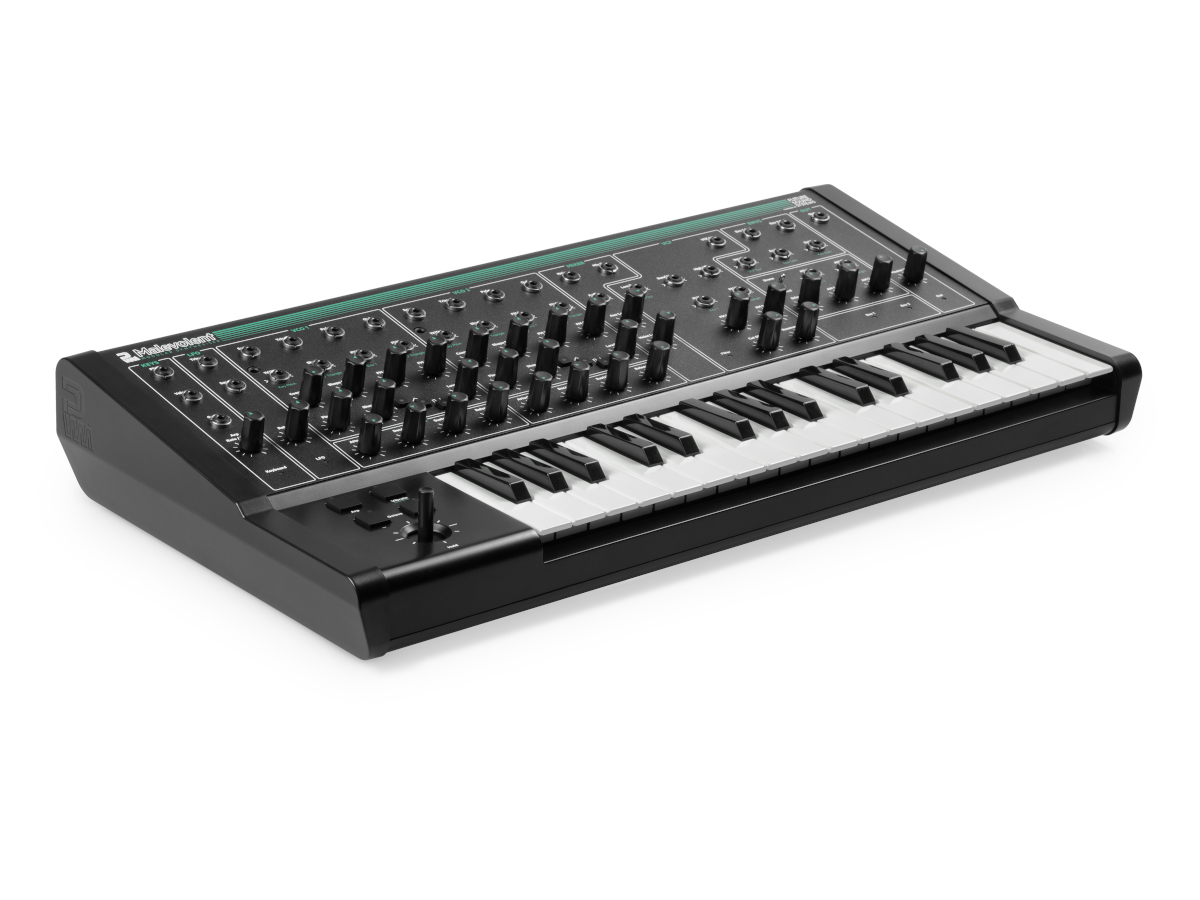 Der Malevolent ist ein vollanaloger, monophoner Synthesizer mit semi-modularer Struktur, einer Zweieinhalb-Oktaven-Tastatur, zwei analogen VCOs sowie einem 2-Pol-Multimode-Filter mit separaten Eingängen für Hochpass, Tiefpass und Bandpass. Neben einer umfangreichen Palette an Modulationsmöglichkeiten, wie ein LFO mit Dreieck und Rechteck und zwei superschnellen ADSR-Hüllkurven, bietet der Malevolent außerdem einen Arpeggiator und einen Multifunktions-Joystick.
Gründer Paul Whittington macht sich seine langjährige Erfahrung in der Musikindustrie zu Nutze, die er durch Tätigkeiten bei Evolution Electronics, M-Audio, Avid, Focusrite und Novation sammelte. Dabei war er bei der Entwicklung zahlreicher Produkte beteiligt. Paul und sein Team können es kaum erwarten, weitere innovative Produkte im kommenden Jahr vorzustellen:
"At every stage of our products' progression, we make sure everything ticks our fun box. Whether it's visual, playable, obtrusive, weird or chilled, we only care that it's fun to play with at all stages of it's life."
 Der Malevolent Synthesizer wird ab Dezember 2021 zu einem UVP von 579,00 EUR (inkl. 19% MwSt.) erhältlich sein.