Schon vor einiger Zeit hatte AudioRealism aus Schweden den reDominator Synth, eine Emulation des Alpha Juno 1/2, als Rack Extension für Propellerhead Reason vorgestellt. Nun ist die Software auch in den Formaten AU und VST für andere DAWs verfügbar und zwar als 32 und 64 BIT Version. Hier einige Details dazu: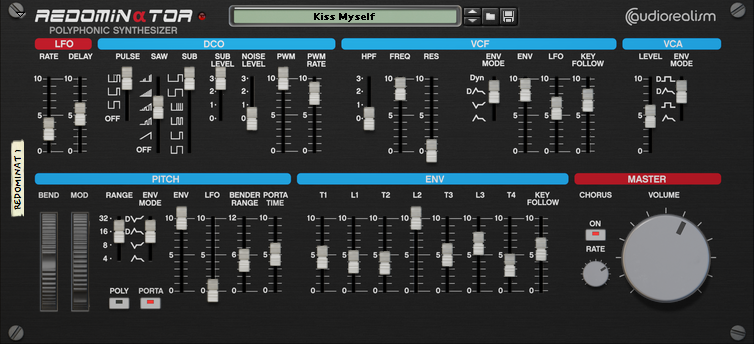 AudioRealism ReDominator specs:
Alpha Juno 2 emulation including the famous Hoover sound
Loads ReDominator patches from the Reason version
Sysex file import from Alpha Juno integrated into the plug-in
Extended mod wheel use to control DCO, VCF and VCA via LFO
LFO and DCO retrigger option for ultra tight bass lines
Chord Memory function
Und hier noch ein Video zum Produkt:
Der Preis beträgt 55,- Euro.
Weitere Informationen gibt es hier: Link