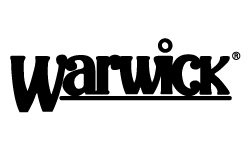 Unsere erfolgreiche RockBass-Linie made in China ist jetzt um ein weiteres Modell erweitert worden! Der RockBass Triumph Lite ist die RockBass-Version des Warwick Triumph Electric Upright, der nach dem Vorbild des legendären Framus-Designs der frühen 1950er Jahre in Markneukirchen gefertigt wird, und für den wir den mipa-Award 2013 erhielten. Korpus und Hals des handlichen RockBass Triumph Lite sind jeweils aus Ahorn gefertigt. Das Griffbrett besteht aus Palisander. Der E-Kontrabass ist ausschließlich als Viersaiter mit einer 1040 mm-Mensur erhältlich.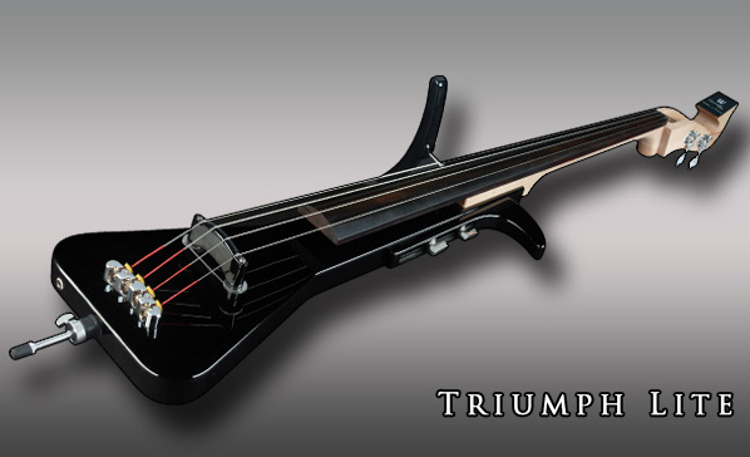 Spezielle RockBass Piezo-Pickups verstärken den akustischen Klang des RockBass Triumph Lite. Kombiniert mit einer speziell entwickelten aktiven Elektronik mit passiver Klangregelung wird dem Musiker Zugriff auf eine breite Soundpalette ermöglicht.
Ferner ist das Instrument mit einer Holzbrücke, Mechaniken im Vintage-Stil, einem Graphitsattel und Chromhardware ausgestattet. Der RockBass Triumph Lite ist ab jetzt in den Farben Solid Black High Polish, Cream White High Polish und Red Metallic High Polish Finish erhältlich – unbedingt ausprobieren!
Spezifikationen:
– Bolt-On
– Flat body shape
– Available in 4-string model only
– Available in fretless only
– Vintage style machine heads
– Maple neck
– Rosewood fingerboard
– Scale length: 1040 mm / ¾ Eb
– Maple body
– RockBass Piezo pickups
– Active RockBass electronics with passive tone control
– Volume / Tone
– Maple bridge
– Chrome hardware
– Available in Solid Black High Polish, Cream White High Polish and Red Metallic Finish
– Triumph Flatwound strings
– Including Deluxe Triumph Lite Bass Bag (RB 20530 B)
– Weight*: 5.5 kg (gerundet)
– Manufactured in China by RockBass
Der Preis liegt laut Hersteller bei 1049,- €, der Straßenpreis liegt bei etwa 925,- €.
Weitere Informationen gibt es hier: Link