Featuring the most classic bass guitar that innovated an entire family of instruments, Shreddage 3 Precision is designed to sound fantastic in any genre.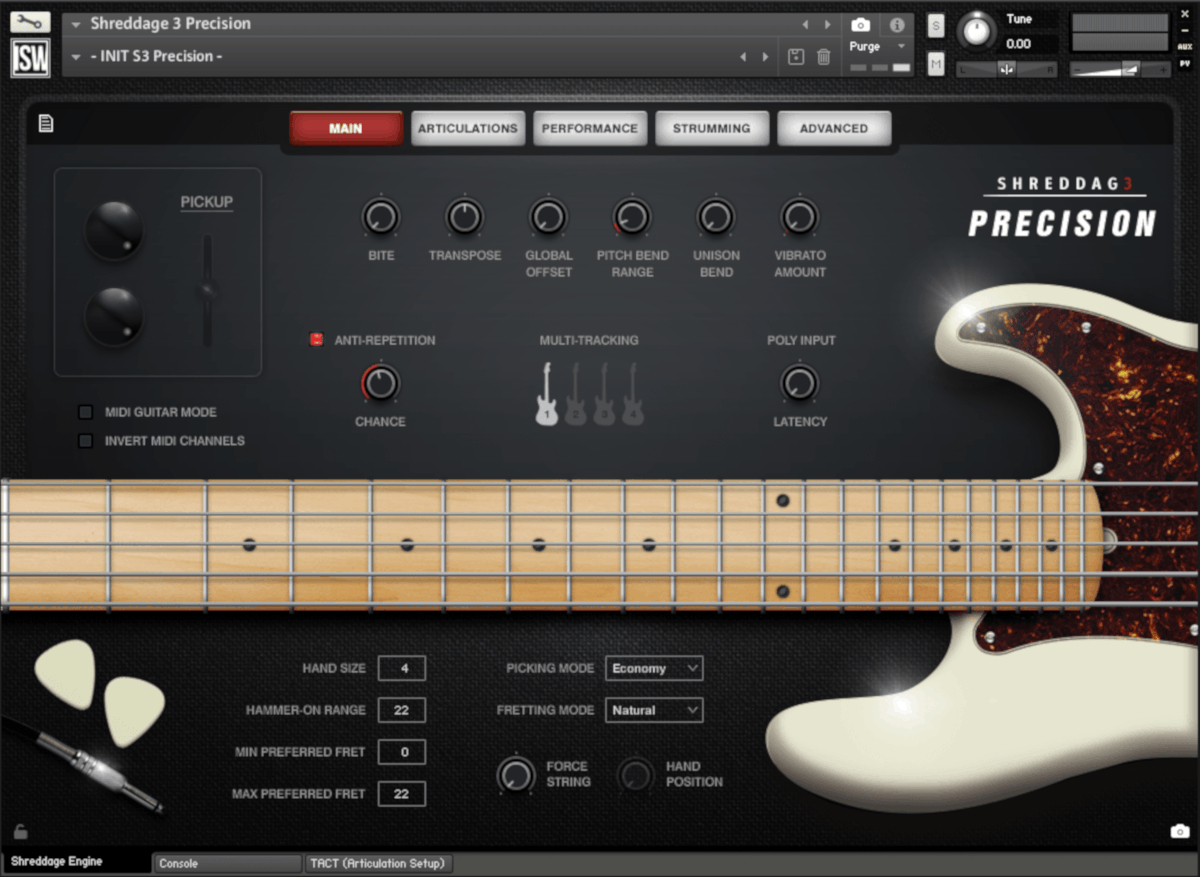 We sampled a premium American "p-bass" across 5 flatwound strings, with Tony Dickinson (Trans-Siberian Orchestra) performing over 10,000 samples through an ultra-warm analog signal chain.
With fingered, slapped, and picked playing, Shreddage 3 Precision lets you write and perform any kind of riff with superb accuracy and realism. From jazz, funk, blues, and pop to rock or metal, any style is possible.
Key Content & Features:
Fingered, slapped, picked sustains
Mutes, staccato, pops, harmonics
Hammer-on/pull-off (+ slapped variation)
Buzz trills, portamento, releases
TACT 2.2: Map, trigger, and edit articulations any way you want
CONSOLE: Modular FX rack & mixer with 30 modules and 5 channels
Shreddage 3 Precision is now available for KONTAKT PLAYER with full NKS compatibility at the list price of $129. However, if you own any other Shreddage 3 instrument, you can check your Deals area for an instant crossgrade coupon!