ANAHEIM, CA, USA: cutting edge audio technologies developer Sound Magic is proud to announce availability of Cinema Grand its latest hybrid modelling virtual instrument for Mac (AU 32 –/64 bit, VST 32 –/64 bit) and Windows (VST 32 –/64 bit), featuring two great sounding grands that meet the needs of working composers in today's film, television, and video game industries. as of Feb 24th , 2020.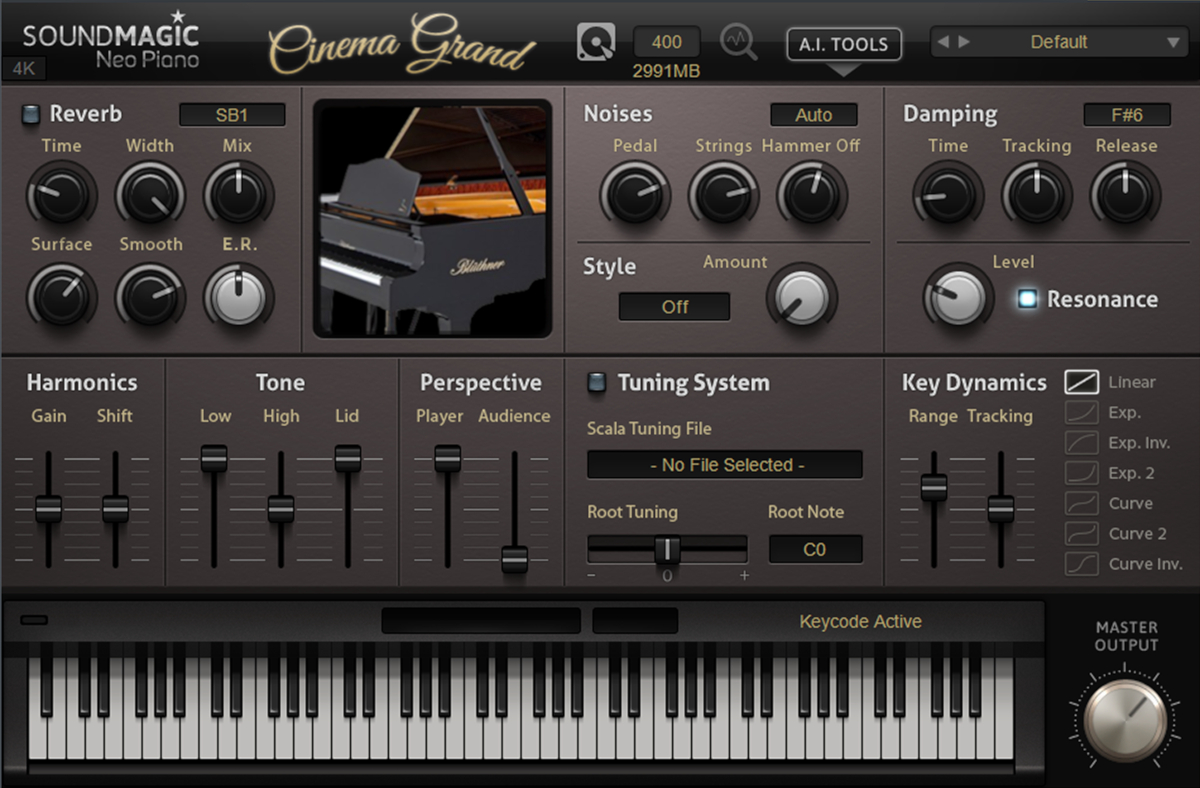 Cinema Grand featuring 2 pianos that have a charming mellow sound, with a smooth dynamic transition from ppp to ff. Powered by the latest Hybrid Modelling technology, Cinema Grand offers you the best from both sampling and modelling worlds. The Authentic Sound of Sampling combined with the Playability of a Modelled Piano.
CinemaGrand has a MSRP as $199, now has introduction offer as $99until May 24th, 2020.
For more in-depth information, including video and demo demos, please visit the dedicated CinemaGrand product page here:

https://neovst.com/product/cinema-grand/
Watch Sound Magic's informative NeoPianoEngine video walkthrough here:

https://youtu.be/14YusUIqF8k