Das Softwareunternehmen AIR Music Technology (airmusictech.com), ergänzt sein umfangreiches Portfolio um The Riser. Der auf Übergänge spezialisierte Softwaresynthesizer richtet sich direkt an Produzenten elektronischer Musik und DJs. 
Im Zentrum von The Riser stehen drei editierbare Soundgeneratoren: Sweep, Noise und Chord. Hiermit werden Klangfarbe, Tonhöhe und Verlauf eingestellt. Drei Tieffrequenzoszillatoren (LFOs) bringen zusätzlich Bewegung in den Klang. Die Frequenz lässt sich frei einstellen oder an das Tempo der DAW anpassen. Ein dritter Modus – "Pumper" – simuliert den Pump-Effekt einer Sidechain-Compression. Über weitere Bedienelemente bestimmt der Anwender Lautstärkeverhältnisse der Überblendungen, Effektanteil und Stereobreite. Neben der Möglichkeit eigene Sounds zu erstellen, wird The Riser mit 300 editierbaren Presets ausgeliefert, darunter Fades, Sweeps und mehr. 
Screenshots: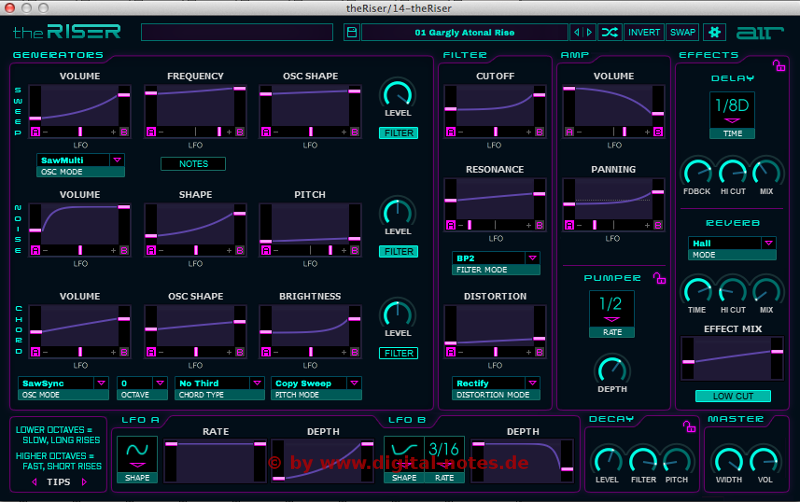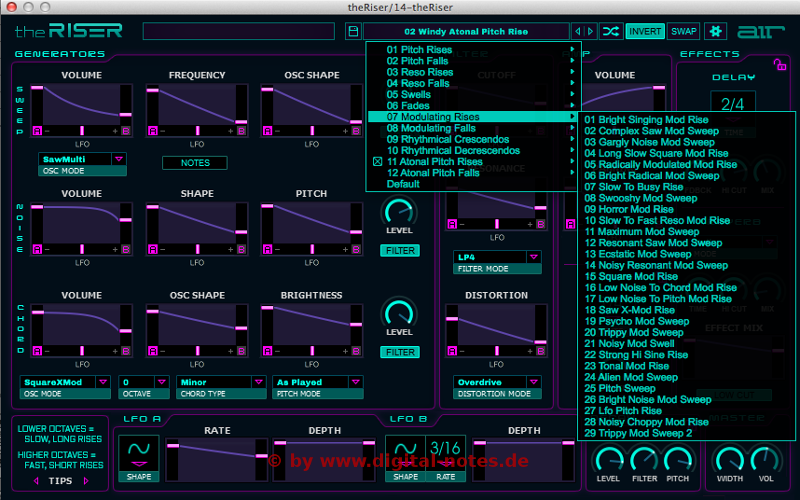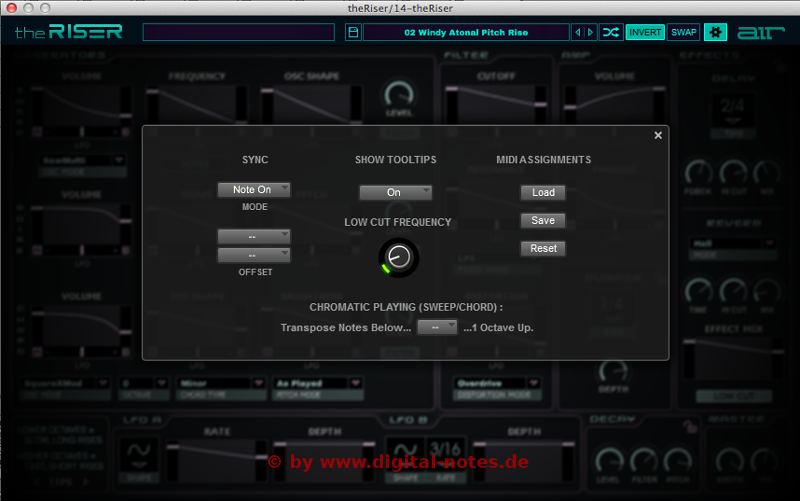 Features:
Synthesizer spezialisiert auf Übergänge
3 editierbare Oszillatoren; Sweep, Noise und Chord
3 LFOs; frei schwingend, tempo-synchron und Pumper
Pumper Effekt erzeugt pulsierende Verläufe im Takt der DAW 
Delay und Reverb 
Bewegungen im Stereofeld und Steuerung der Stereobreite möglich 
Formate: AU, VST, AAX; 32- und 64-Bit; Mac und Windows
Ab dem 25. August (18Uhr) ist eine 15-Tage-Testversion für 48 Stunden als Download verfügbar. Ab dem 1. September ist The Riser dann offiziell zu einem Preis von 79 $ erhältlich.
Weitere Informationen gibt es hier: Link