Ample Sound has released Ample Guitar II, a completely recreated program with loads of new features, including: New sample engine with significant performance improvement:
Multiple instances can be loaded much faster and takes only a small amount of additional memory.
Improved voice management significantly enhances performance.
---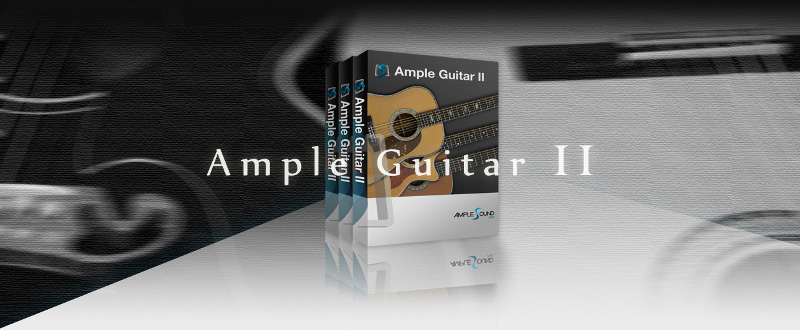 New Strummer with drag & drop support:
Users can search, browse and audition chords and patterns now with drag & drop support.
Slash chord support is implemented for Detect Mode.
Chord slots have been increased to 24 for Select Mode.
Arpeggio can now be played on all six strings for every chord now.
Improved humanization options are present in 2.0.
New strummed patterns.
VST3 format is now supported for Mac & Windows.
Added Slide Guitar articulation/group samples for all guitars.
Improved and optimized GPX format support in the built-in tab player.
Completely new standalone app which can load all Ample Sound plugins with virtual keyboard support.
Other updates:
Added capo option which enables transposing without the need of modifying MIDI.
Added Auto Mod to enable automatic vibrato.
Added Mod Range to adjust vibrato intensity.
Added Poly Bender to enable multiple notes bend.
Added the new Solo Mode, in addition to Keyboard Mode and Standard Mode.
Announcements:
There will be sample library extensions in future, and this update has been designed to support this feature.
The current release of Ample Guitar II only covers acoustic series of the product line-up. More changes will be brought about by the electric series, which is coming up soon.
Important Information:
Ample Guitar II cannot load presets/settings created/used with previous 1.x version software directly. However, parameters in 2.0 version software cover all parameters in 1.x versions, which means copying details of parameters from 1.x presets to 2.0 software is doable by hand. Users can keep the old version 1.x while installing version 2.0. They can run and exist in parallel.
All updates are free of charge for owners of corresponding Ample Guitar software. Users can get their updates through their user accounts.