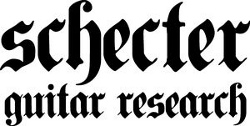 Schecter hat für 2014 einige neue Gitarren Modelle angekündigt. Im Januar soll die Hellraiser Hybrid Serie auf den Markt kommen, später dann die neue 2014 Banshee Serie.
Hellraiser Hybrid Sierie:
Die Hellraiser Hybrid Serie vereint die Vorteile der bisherigen Hellraiser und SLS Modelle. Der Body wurde überarbeitet und der Zugang zu den oberen Lagen des Griffbretts verbessert. Alle Modelle werden in Black Burst Glossy ausgeliefert und sind auch als Linkshänder Modelle zu haben.
Die Preise:
* C-1 (MSRP $1299 / STREET $899)
* C-1 FR (MSRP $1449 / STREET $999)
* C-7 (MSRP $1449 / STREET $999 )
* C-8 (MSRP $1499 / STREET $1049)
* Tempest ( MSRP $1299 / STREET $899)
Weitere Informationen gibt es hier: Link
Banshee Serie 2014:
Bei den Banshee Gitarren für 2014 handelt es sich um eine Erweiterung der Banshee Serie. Schecter schreibt dazu:
Schecter Guitars will be introducing the ruthless Banshee 6, 7, and 8 string models ­available with the ever popular EMG Active 81/85 combo or the newly designed lethal Seymour Duncan pass Nazgul/ Sentient set.
The USA Hipshot Bridge (also available with a Floyd Rose bridge) makes the Banshee a definite game changer for this ever-expanding Schecter Line.
Available colors: Trans Black Burst (TBB), Trans Purple Burst (TPB), Crimson Red Burst (CRB), Faded Vintage Sunburst (FVSB).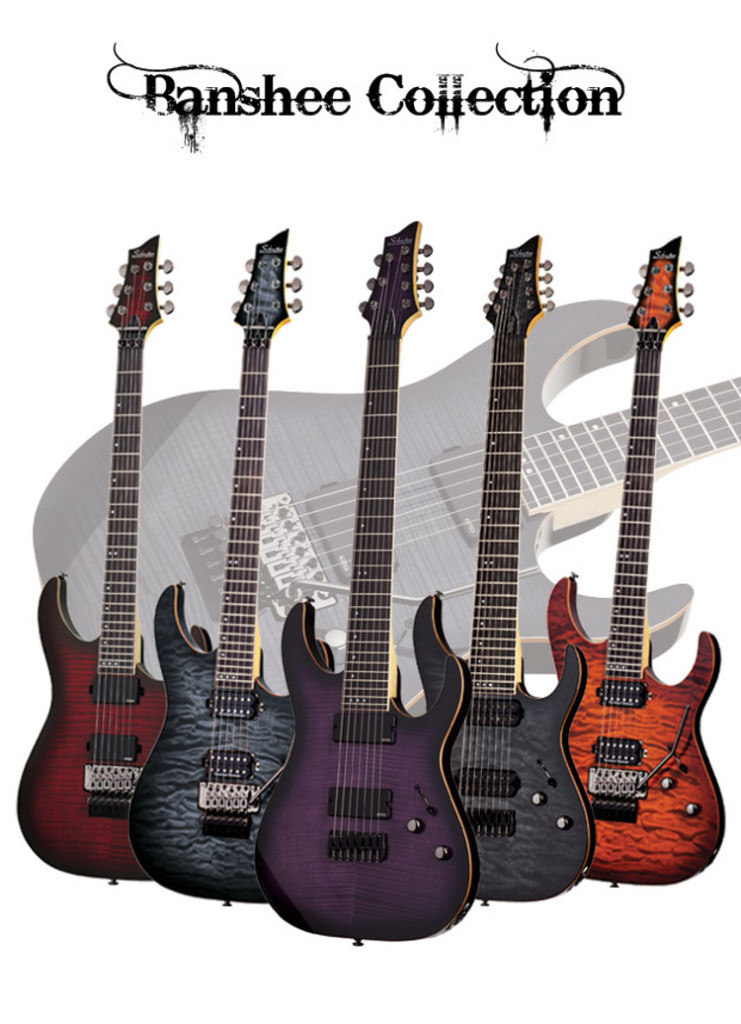 Zu den Preisen gibt es noch keine Angaben. 
Weitere Informationen gibt es hier: Link