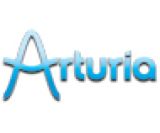 Arturia hat ein Update für die AnalogLab Software auf die Version 1.1 bekannt gegeben. Damit soll die Zusammenarbeit mit den KeyLab Keyboards verbessert werden. Zudem wurde die Benutzeroberfläche leicht verändert und die Abbildungen der enthaltenen Softsynths noch realistischer gestaltet. Arturia schreibt dazu:
Music software and hardware company Arturia is proud to announce availability of Analog Lab 1.1 — a new and improved version of its ultimate sound collection software suite — as of January 17…
With the release of version 1.1, Arturia's already attractive Analog Lab has just got a whole lot better with numerous new features and improvements adding value to an already valuable and desirable software synthesizer solution that boasts a huge library of over 5,000 presets by internationally-renowned sound designers. These presets are taken from all eight of Arturia's acclaimed TAE® (True Analog Emulation) synthesis-powered Mini V, Modular V, CS-80V, ARP2600 V, Jupiter-8V, Prophet 5, Prophet VS, and Oberheim SEM V soft synths, as well as the Wurlitzer V software recreation of the classic Wurlitzer 200A electric piano, providing the immediacy of a hardware instrument with the flexibility of a software-based solution.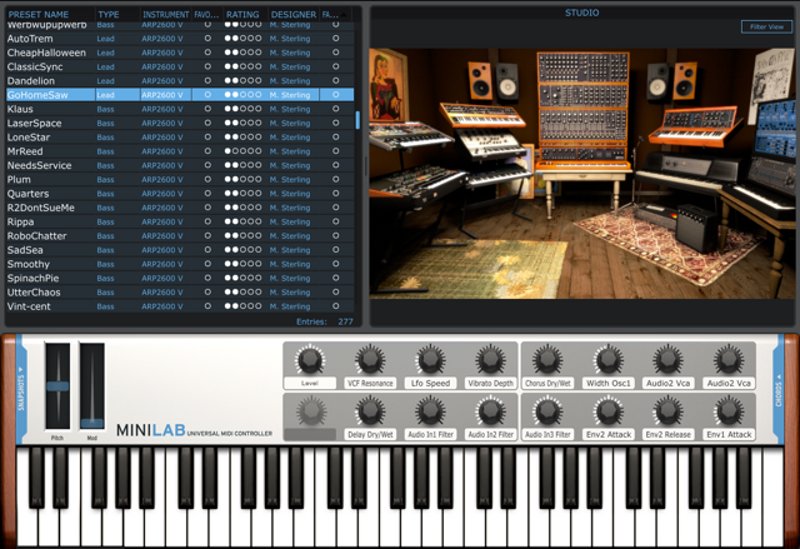 So what's new and improved in Analog Lab 1.1, then? Enhanced communication with Arturia's acclaimed KeyLab keyboard controllers for starters: presets and categories are displayed on the LCD; sound, multi, and snapshot buttons are all updatable; knobs no longer jump between values; and ghost sliders can now be shown (to indicate position of hardware controllers with pickup). Beyond that, Live map programs are accessible through MIDI program change and VST preset list; Live map management includes import, export, and delete functions; AAX plug-ins are fully integrated; random sounds can be loaded into Multi patches; and there are also new sound mode filters available: User, Favorite, and Reset.
Other notable and useful improvements include adjusted and renamed preset library levels; loading message displayed when loading presets; no notes left hanging when changing split point, transposition, or chords; full plug-ins are always enabled for editing (without having to do this in preferences); and more besides.
As always, several onscreen navigational modes make musical life aboard Analog Lab 1.1 as easy as ever. Eye candy comes courtesy of the graphic Studio mode with realistic renderings of all those classic synthesizers and keyboards already modelled so realistically by that TAE® technology. Wish you were there in that virtual studio? Well, now you can be! Better still, Sound mode allows you to speedily find the sound you want from those thousands at your fingertips, with data filtering to narrow searches, and an updated browser to rate them to your liking and arrange things as you like it. Like it? We're sure you will! Moreover, Multi mode allows several sounds to be played simultaneously with the addition of effects, layer/split functions, and with 205 Multi patches conveniently organised by musical genre, inspiration and creativity are a given — perfect for getting the most out of those TAE® soft synths without having to delve deeper into sound design. Owners of any of Arturia's above-mentioned Analog Classics can, of course, delve as deep as they like and are free to fully edit sounds without having to leave the user-friendly Analog Lab environment. Lastly, Live mode lets you drag and drop sounds and Multis to create a selection of presets for instant recall from connected KeyLab keyboard controllers… clever, convenient, and cutting edge.
Into the bargain, Analog Lab 1.1's exceptionally competitive price remains right at €89.00 EUR/$89.00 USD. What's more, it's included for free with all three models in Arturia's acclaimed KeyLab keyboard controller range!
Really there's never been a better time than now to dive headlong into thousands of ready-made, tweak-able TAE® synthesis-powered sounds than with Analog Lab 1.1. Never have the historic hardware synths of your dreams sounded so good in software or been so easily accessible. A no-brainer? Absolument!
Die Software kostet 89,- Euro.
Weitere Informationen und den Download gibt es hier: Link