Bringing together all 15 plugins from their "You'll Actually Use" series, the Arturia FX Collection promises to offer professionals and beginners alike the highest sound quality and best features on the market.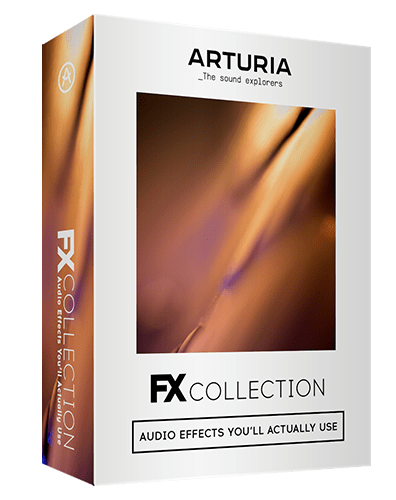 Following in the footsteps of the critically-acclaimed V Collection, Arturia's new FX Collection offers all producers, mix engineers, and music-makers the chance to enhance their tracks with time-honored studio and stage legends that shaped the sound of the music industry, enhanced with powerful modern features.
Not only that, but Arturia have also developed some unique, original effects which offer abilities that would be simply impossible to achieve in vintage hardware.
The package includes Reverbs, Delays, Preamps, Compressors and Filters.
The FX-Collection software is under an intro offer until the 4. of March, for 299,- Euro/USD. After then, it will coast 399,- Euro/USD. And there are special prices for Arturia clients, who have purchased other Soft- and/or Hardware.
More informations here: Link