Pioneering French music software & hardware developers Arturia have unveiled a tutorial video, showing off the great features and enhancements of their recently released Clavinet V software instrument.
---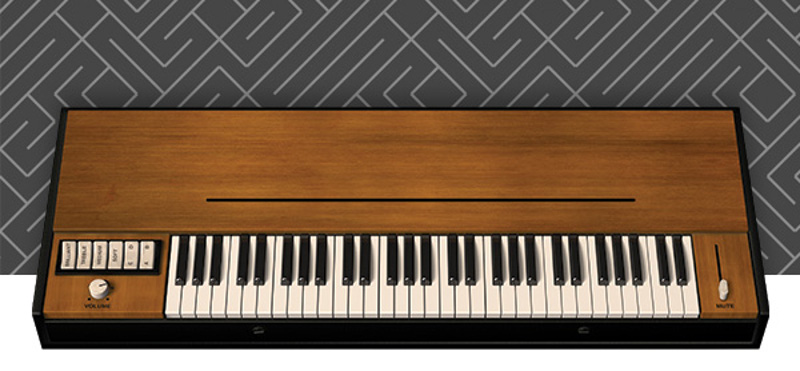 The easy to follow video, hosted by Glen Darcey, covers the use of the Clavinet's traditional features like filters, pickup selection, muting, and also the enhanced features found only in Clavinet V, such as the amp emulation, effects, and advanced engine parameters.
Seen on stages around the globe and used by the greatest artists of our age, the Clavinet's unique raspy, funky tone has been at the forefront of popular music for half a century.
Clavinet V makes full use of Arturia's pioneering physical modeling technology – to provide the most accurate, musical recreation of the original instrument ever to be released as software. While other attempts at recreating the Clavinet's iconic tone using samples may 'do the job', a quick comparison against the Arturia Clavinet V truly reveals the power of physical modeling. Every component of the original has been mapped out, its sound-shaping properties analyzed, and recreated within the software instrument.
Not only does physical modeling ensure you truly experience the vital tone of the Clavinet, free from limited, looping, "machine gunning" samples of other virtual instruments, it also lets you take this classic instrument further than ever before. Now, you can change the specification of the instrument, from adjusting the position of the pickups, to changing the mechanical noise levels to suit your mix. In true Arturia style, Clavinet V also includes an accurately modeled Fender Twin amp, letting you create the perfect combo that was so often seen and heard in the Clavinet's most legendary performances.
Featuring a vast collection of incredibly high quality presets, many modeled on famous songs featuring the instrument, Clavinet fans will have a sound for every occasion. Whether you crave in-your-face funk tone, the reliable pop rhythm sound that so beautifully compliments electric guitars, or the psychedelic, far-out sounds of the mothership, Clavinet V will be your go-to choice for that iconic Clav tone.
Clavinet V is one of four new stunning vintage instrument recreations that are included in V Collection 6 – Arturia's groundbreaking retro synth and keyboard package. Containing 21 instruments, each modeled after a keyboard that changed the face of music as we know it. Within V Collection, you'll find meticulously modeled analog synths, digital powerhouses, incredible performance keyboards, acoustic and electric pianos, organs, a string machine, and even a sampler.
Breathing life back into the most iconic keyboard instruments of all time, V Collection is the ultimate creativity launchpad, and an essential studio tool for the modern music producer.