Version 2.0 integrates many user-requested features with a revamp of the sequencer, a 4-fold increase in its modulation capabilities, custom LFO creation, a new preset comparison feature, a "system" mode, and many smaller enhancements and bug-fixes.
These new abilities and improved functionality gives MatrixBrute users exciting new creative scope, letting them go deeper into the instrument than ever before, and create sounds that are truly one of a kind. The update is available for free to all MatrixBrute owners, and can easily be installed using the Arturia MIDI Control Center.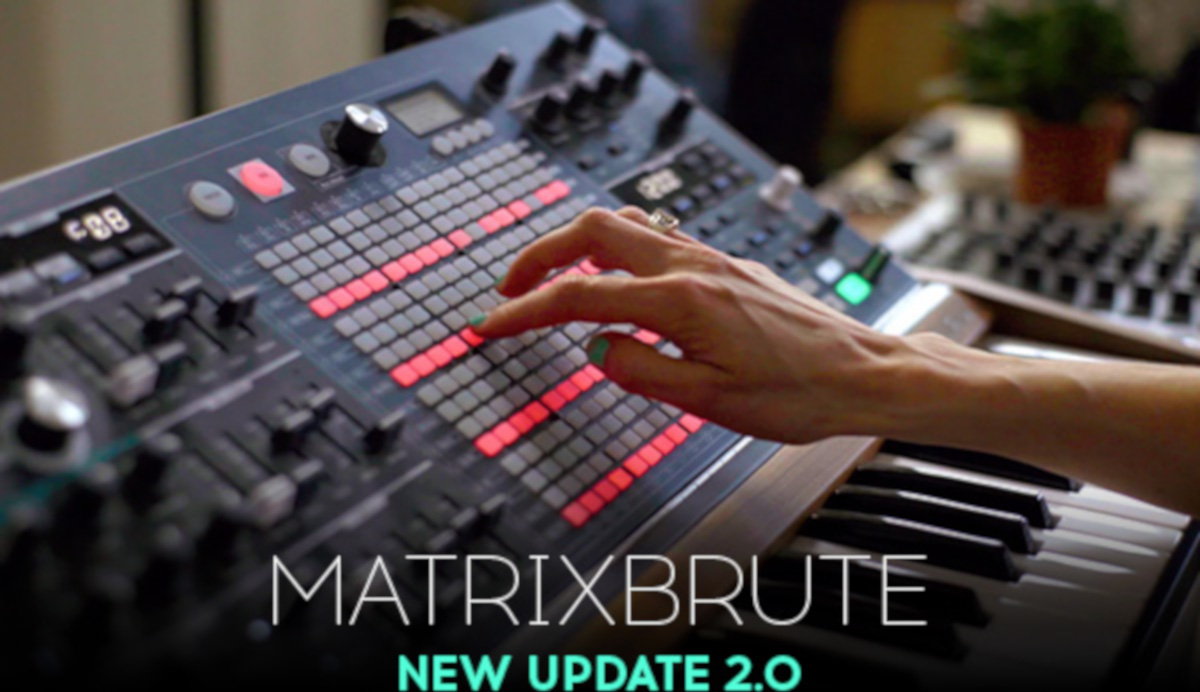 HOW TO UPDATE ?
Connect MatrixBrute to your computer using USB
Open the Arturia MIDI Control Center software (download it for free at arturia.com)
Select MatrixBrute from the dropdown menu
Select Firmware Revision, and Update
When updating to version 2.0, your MatrixBrute presets will be automatically converted to the 2.0 format. However, there is no way to convert a 2.0 preset to the 1.0 format. While we are sure you'll love the changes version 2.0 brings, we would advise you to backup your presets before updating your MatrixBrute, just in case you ever want to roll back to version1.0.