Etwa vier Wochen nach Erscheinen, stellt Arturia ein Update aud die Version 1.1 für die Pigments Synth Software vor. Enthalten sind die folgenden Verbesserungen und Bugfixes: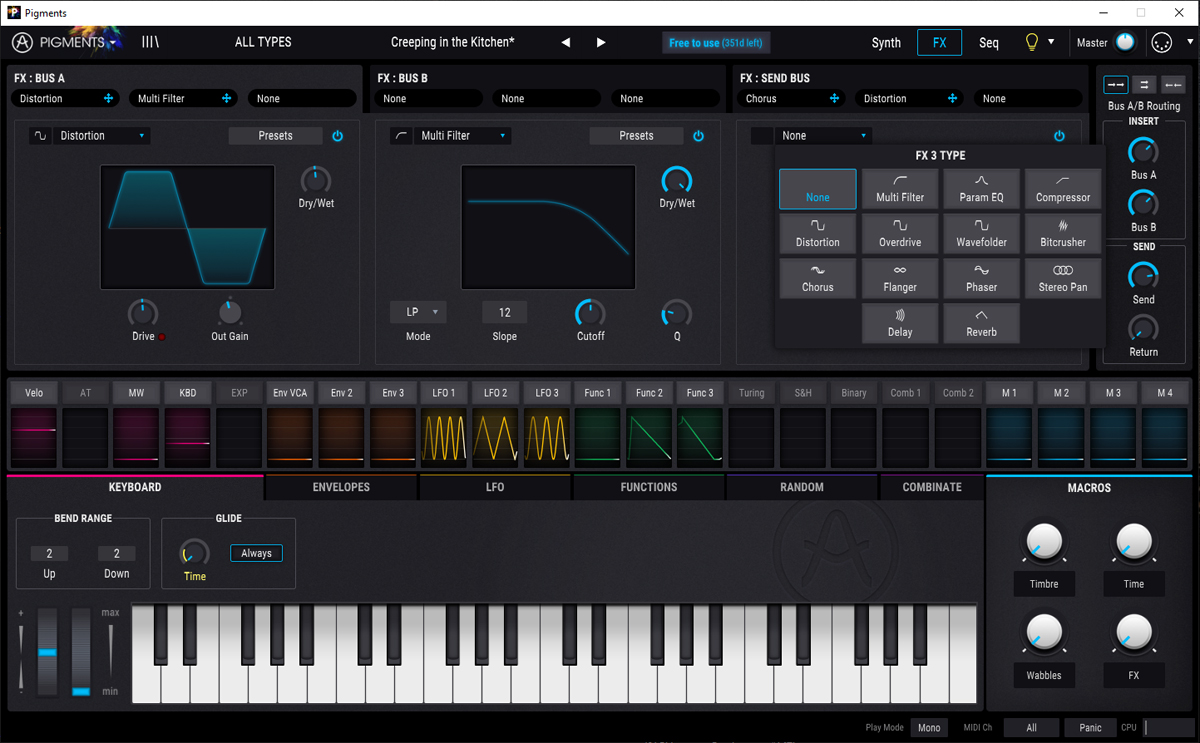 • Poly Aftertouch now supported
• Added a 6dB LPF and HPF slope mode to the Multimode Filter
• New master tune control
• Turing and Binary random sources now have reset trigger sources
• Velocity and Keyboard curve editor in Keyboard tab
• Computer keyboard can now be used as a MIDI input in standalone mode
• 15 new presets from Andrew Huang
• Various bugfixes and workflow improvements
Das Update funktioniert ganz simple: Das Arturia Software Center öffnen, bei Pigments auf "Update" klicken und warten, bis das Update installiert wurde. Fertig. Und natürlich ist das Update kostenlos.