Magazine Attack has announced publication of "The Secrets of Dance Music Production", the definitive guide to making cutting-edge dance music.
---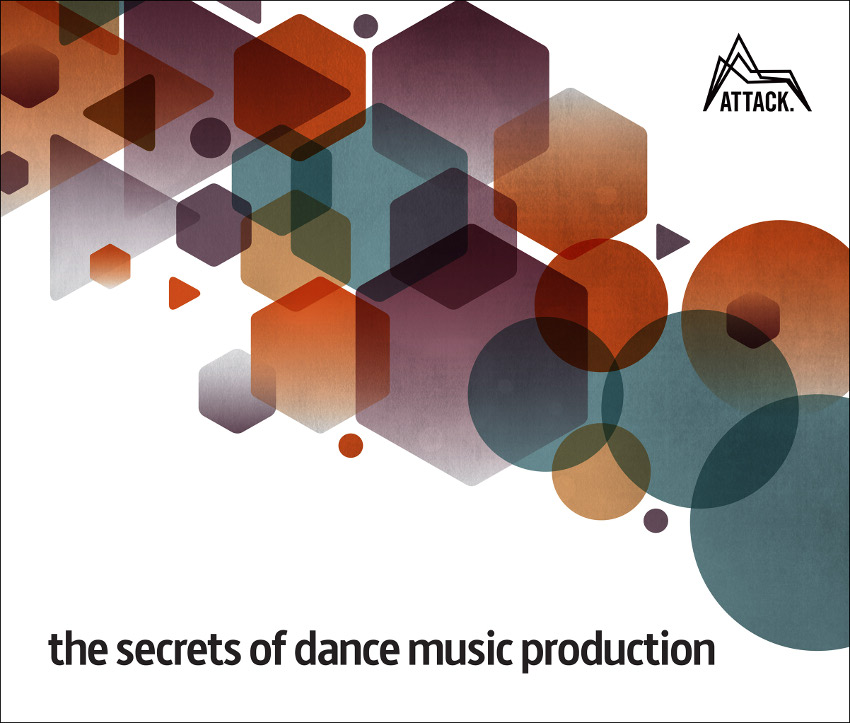 Featuring 312 colour pages packed with technique, tips, illustrations and hands-on walkthroughs, The Secrets of Dance Music Production pulls together all you need to take a mix from concept to club-ready master –whether you make house or techno, 2-step or D&B, EDM or trance.
Attack Magazine was launched in 2012 to offer impartial, independent insight, news and reviews on technology, technique and creativity to dance music producers. The Secrets of Dance Music Production is its debut book, featuring a wealth of exclusive content from its award-winning team of writers, including:
Studio fundamentals: Synthesis and sampling; studio setup and monitor placement; EQ, ambience and compression all covered in detailed 101-style guides.
The golden rules of mixing: Learn how the pros get loud, defined and dynamic mixes stacked with interest and energy.
Essential techniques: Layering, frequency bracketing, lo-fi processing, bass splitting, vocal production, mastering… It's all inside.
Up your writing chops: Compose inspired bass and toplines with kick-starter approaches to voicing, arpeggios, syncopation, killer chord progressions and more. Arrange loops into tracks with analysis of tried-and-tested dancefloor structures.
Bigger beats: 50+ pages of rhythm- making insight. Masterclasses in drum sound design, transient shaping, swing crafting and ghost placement plus 30+ beats broken down.
Learn from the masters: Pro tips from the world's finest producers. Huxley, Redlight, Breach, Tricky, Justice, Sigur Rós, Todd Edwards, Kenny Gonzalez and more share their secrets.
Get that sound: From vintage arps to supersize FX; ripping Reese basslines to stacked EDM leads; ethereal soundscapes to deep house keys– dozens of sounds built from the ground up in media-rich walkthroughs.
Released today at the price of £24.90 (free postage UK), The Secrets of Dance Music Production can be purchased from the new Attack Store at www.attackmagazine.com/store/secrets-of-dance-music-production/
DETAILS:
ISBN: 9-780956-446039
PAGES: 312
RRP: £24.90
ABOUT THE EDITOR:
David Felton is a dance music producer and serial entrepreneur who founded leading
sample brands Sample Magic and Sounds to Sample before launching Attack Magazine, the world's leading dance music production website. As an artist, he was signed to Toolroom Records where he remixed Mark Knight and was remixed by, among others, Grum and Manual de la Mare. As an editor, he has helmed a range of music bestsellers, including The Secrets of House Music Production and Paul White's The Producer's Manual. The Secrets of Dance Music Production brings together his 20 years' worth of production insight and experience.