Let's start with core attributes: Version 3 Solo Woodwinds feature an improved sound engine, plus a simplified installation/authorization process and a generally revitalized user experience. Also added are standalone versions of the instruments to supplement the existing plugin versions, and support for VST3 and NKS formats. For the first time, SWAM Solo Woodwinds for iPad will be available both as standalone, IAA apps and AUv3 plugins.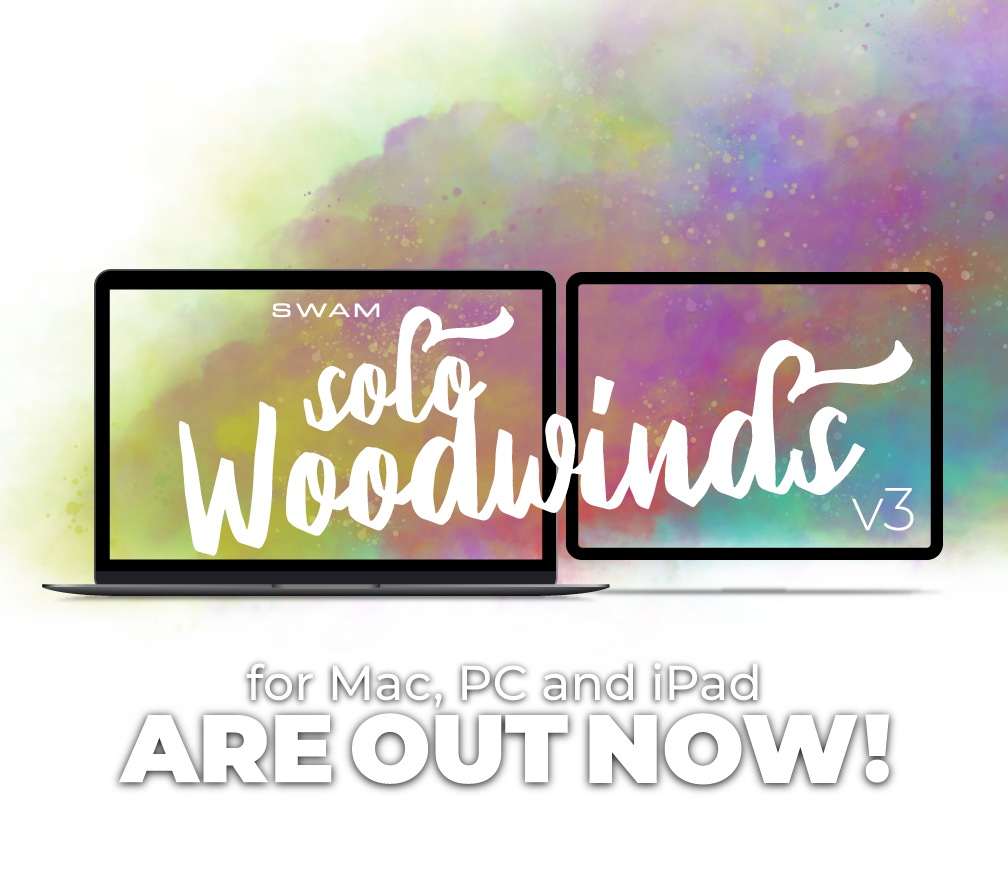 Users can get up and running faster with ready-to-use presets built to support popular expressive MIDI controllers, and easily preserve their customized settings with a new preset management system. Usability is expanded with support for Bluetooth MIDI, extensive MIDI mapping capabilities, and introducing accessibility features with screen readers support.

Power users will be treated to new parameters like Alternate Fingering for Saxophones, Timbral Correction, Breathy ppp, EQ, and Early Reflection Amount, plus improvements in microtuning and MAQAM device support.

SWAM Solo Woodwinds bring you realistic flutes, clarinets, saxophones, and double reed instruments that respond to real-time controllers as expressively as traditional acoustic wind instruments do. Audio Modeling's breakthrough virtual wind instruments are built on performance-ready modeling technology, rather than bulky, elaborate sample sets.