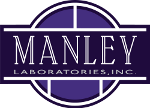 Manley Labs haben bekannt gegeben, das ihr neuer Core Channel Stripe ab sofort verfügbar ist. Das Gerät ist Röhren basiert und wird von Hand in den USA gefertigt. Hier einige Einzelheiten:

Manley CORE Features:
Vacuum Tube Microphone Preamplifier with 10 MegOhm Direct Input and XLR Line input
3:1 ELOP® compressor, similar to the VOXBOX® compressor
Baxandall high and low shelves with sweepable two-range MID EQ
Super-fast FET "brickwall" limiter
Beautiful analog meter displays preamp output, final output, or compressor gain reduction
MSRP $2250 USD. Proudly handcrafted in the USA!
Weitere Informationen gibt es hier: Link