SINGAPORE & ANAHEIM, USA; 25 January 2018 – Iconic, cult Japanese instrument and gear brand, Teisco returns to the market today, relaunching and displaying their latest pedal prototypes at the Winter NAMM Show in Anaheim, California. Returning with an initial line up of three pedal prototypes, each new pedal captures the high quality engineering and unconventional design spirit that Teisco's always been known for.
---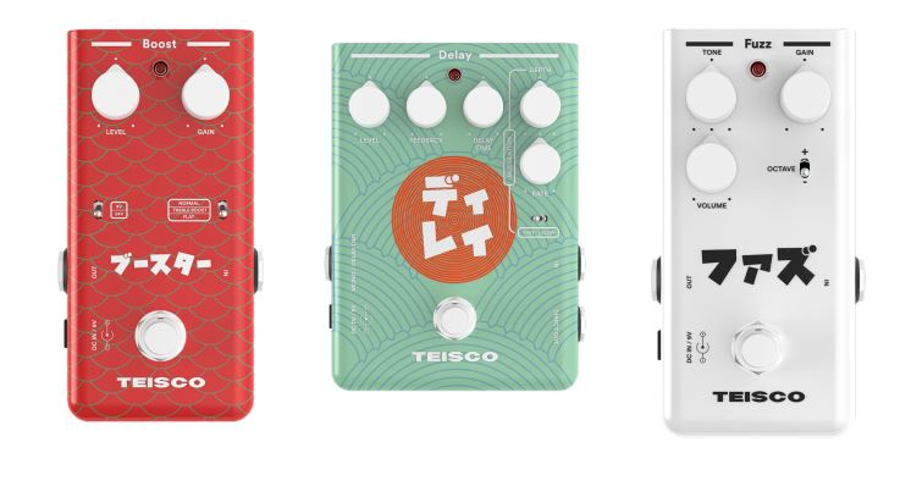 Teisco started in 1948, founded by two enterprising musicians, a guitarist Atswo Kaneko and electrical engineer Doryu Matsuda, who combined their backgrounds in science and music. They were dedicated to making instruments equally renowned for their precision and their unconventionality. Dylan, Iha and Van Halen have all created iconic sounds with Teisco guitars. Whether it's prog rock, electro, the blues, jazz and everything in-between – Teisco's product core is about defying expectations, jam-packed with the exceptional engineering you'd expect to help you get there.
Fast forward 70 years and Teisco's irreverent founding spirit still runs deep in our company's DNA. Teisco is returning under the BandLab Technologies banner, as part of the group's portfolio of music-focused brands. CEO of BandLab Technologies, Meng Ru Kuok, says: "Teisco's never been a brand that sits on the fence. We love that it celebrates individualism, experimentation and boldness. We've designed a range of pedals that inspire musicians to take risks and push boundaries in the way that they seek to craft their sound. We're thrilled to be bringing back this incredible brand – there's much more to come."
Teisco returns to the market with three original takes on guitar pedals to help musicians create their own unique sound:
● BOOST : Super clean and flexible. Do more with your boost.
● DELAY : Maximum bending potential. Wild but tameable.
● FUZZ: Adaptable, musical and cutting. Made to sound perfectly unpleasant.
Come for a walk on the wild side with Teisco. The production line of pedals will be available Spring 2018. Fore more in deep informations go here: www.teisco.com