AudioSpillage hat den Drumsynth DrumSpillage auf die Version 2.0 upgedated. Dieser eignet sich besonders für Hip Hop. Neben einer neuen Benutzeroberfläche wurden weitere Verbesserungen eingefügt. Die Software ist auch weiterhin nur für MAC. Das schreibt der Hersteller dazu: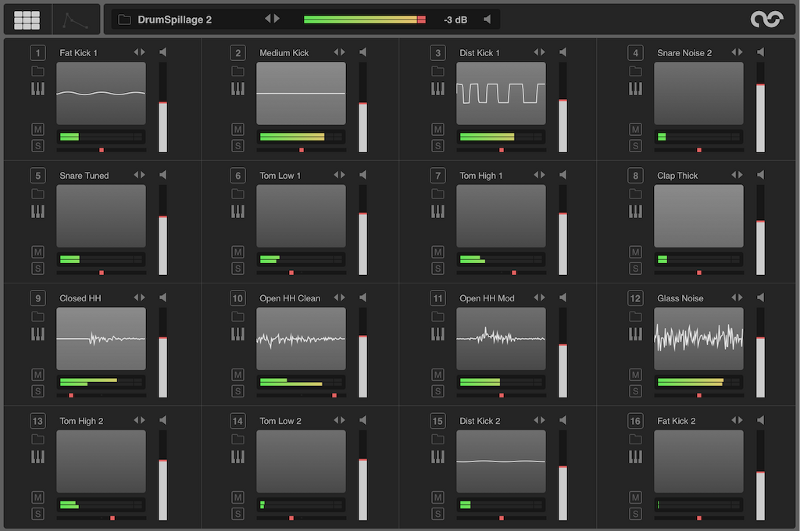 New Features in DrumSpillage 2:
New streamlined UI design.
Upgraded synthesis and DSP architecture including anti-aliasing oscillators.
4 LFOs per pad (upgraded from 2 in 1.x).
Increased number of modulation destinations in the model editor.
New LFO waveforms and smoother modulation for existing waveforms.
Support for cross-modulating LFOs.
Full dynamic velocity control over the synthesis parameters.
New distortion algorithms.
MPC/Maschine style pad layout preference.
New kit presets designed especially for v2.
Der Preis liegt bei £75.00, das update von Version 1.0 kostet £10.00.
Weitere Informationen gibt es hier: Link