Synapse Audio hat dem im Jahr 2010 erstmal erschinenenen Dune Synth eine Generalüberholung verordnet. Die neue Version wird unter dem Namen Dune2 angeboten. Die Software ist in den Formaten VST und AU für MAC und PC verfügbar. Hier die technischen Details: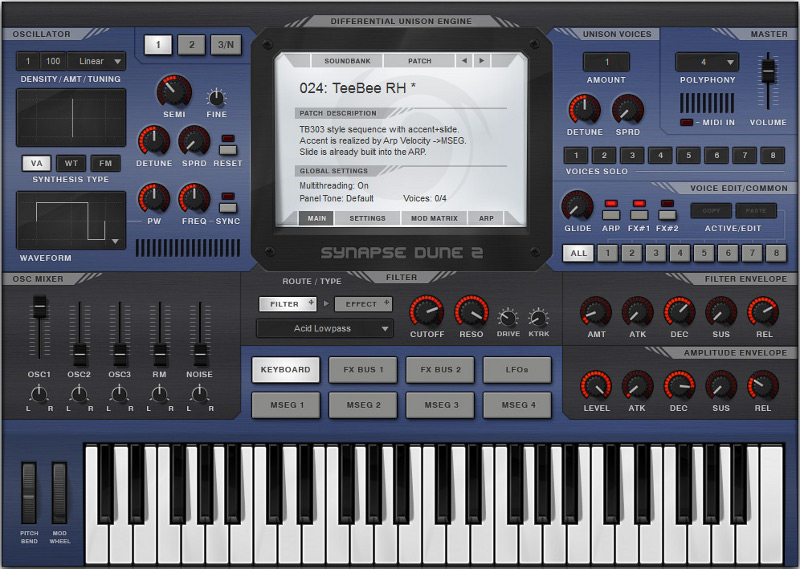 VA, Wavetable and FM Synthesis
Two oscillator stacks with 32 oscillators each
Third oscillator and noise generator
8x Unison = up to 520 oscillators per note!
16 voices of polyphony = up to 8320 oscillators total

Zero-delay feedback filters
Four graphical envelopes (MSEG)
Modulation matrix for synth and FX parameters
Two Master FX busses with 9 high-quality effects each
Innovative Arpeggiator with MIDI file import
Die Software kostet 169,- USD. Ein Update ist für 79,- USD erhältlich.
Weitere Informationen gibt es hier: Link