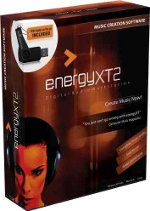 energyXT ist eine DAW für WIN, MAC, Linux sowie iPad und iPhone. Nach jahrelangem Stillstand ist nun die neue Version 2.7 Beta erschienen. Diese Beta Version kann kostenlos herunter geladen werden.  energyXT gehörte einige Zeit lang zum Beipack der Behringer Keyboards und weiterer Hardware. Nach wie vor handelt es sich dabei um 32 BIT Software. Neben der eigentlichen DAW gibt es 400 Loops und 32 virtuelle Instrumente von Loopmasters, die gesondert herunter geladen werden können. Das schreibt der Hersteller: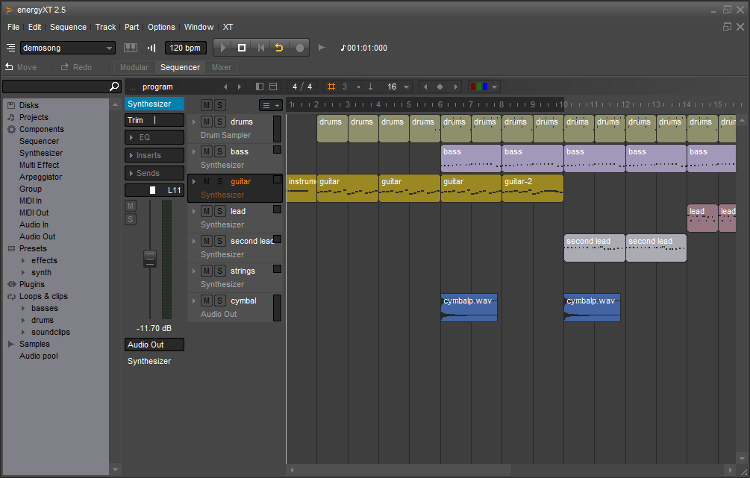 Highlights:
Added level per audio clip
New mixer panel in sequencer (like in v1.4)
Track presets
Duplicate track will now also copy arp data
Drag & drop plugins on to midi tracks will now replace current plugin(s), unless shift or alt is pressed
Enter values for velocity and controller data manually in object bar
Added speedbuttons for transposing by octave in objectbar
Copy/paste controller data
Render audio to drum pad
Add up to 8 favorite VST params for each track (using VST plugin) in the mixer with midi controller support
Rewind will now restart current marker in marker-track mode
Width of track panel now saved with project
Added mute/solo highlight state in gui editor
Record VST automation with midi controllers (using favorite params mapping on track)
Die Systemanforderungen sind ziemlich gering, so dass die Software auch auf älteren Rechnern funktionieren sollte.
Der Preis liegt derzeit bei schlanken 39,- Euro anstelle des Normalpreises von 59,- Euro.
Weitere Informationen gibt es hier: Link