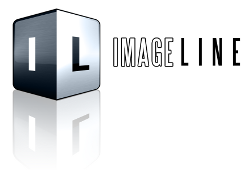 Image Line hat eine 64 BIT Version von FL Studio vorgestellt. Die neue Version wird in 3 verschiedenen Edititonen angeboten; Fruity, Producer und Signature Bundle. Die Preise liegen bei 99,-, 199,- und 299,- USD für die Downloadversionen. Alle Versionen enthalten einen Installer für 32 und 64 BIT. Hier ein paar Merkmale:
FL Studio 64 Bit features
– Access up to 512 GB memory, depending on your Windows version.
– 32 Bit bridged and 64 Bit native VST plugin support.
– Project compatibility between 32 and 64 Bit versions.
– FL Studio available as a 64 Bit VST plugin for use in 64 Bit VST hosts.
Performance mode – Trigger Playlist Clips live using a mouse, touch screen, typing keyboard or MIDI controller. Supports APC20/40, Launchpad, Lemur, Block, Maschine/Mikro, padKONTROL

,

QuNeo, Traktor Kontrol (and more).
Multi-touch support – FL Studio and some plugins now respond to Multi-touch with Microsoft gesture functions supported.
Playlist – 199 Playlist tracks, increased from 99.
Linking includes MIDI input port – Links now remember the MIDI input port used to avoid conflict between controllers.
Playlist & Piano roll – Horizontal & vertical movement locking. Shift is horizontal lock & Ctrl is vertical lock when dragging items.
Piano roll – Glue notes, Mouse wheel velocity, Monophonic step entry mode & Chop chords tool.
Right-click data entry – Most controls now allow a Right-click option to type in values.
Plugin Picker – Right-click to open a plugin and its presets in the Browser. Start typing plugin names to highlight entries.
Mixer – Page Up/Down keyboard keys cycle through the current mixer track's plugin windows.
Options – Play truncated notes in clips restores notes overlapping slice points in Pattern Clips. Click and hold functions. GUI animation level now selectable from sober to entertaining.
Auch eine Reihe von Plugins wurde einem Update unterzogen.
Weitere Informationen gibt es hier: Link