IK has released a FREE update for all versions of AmpliTube 5 that now lets you insert your TONEX Stomp Tone Models within AmpliTube to create signature signal chains.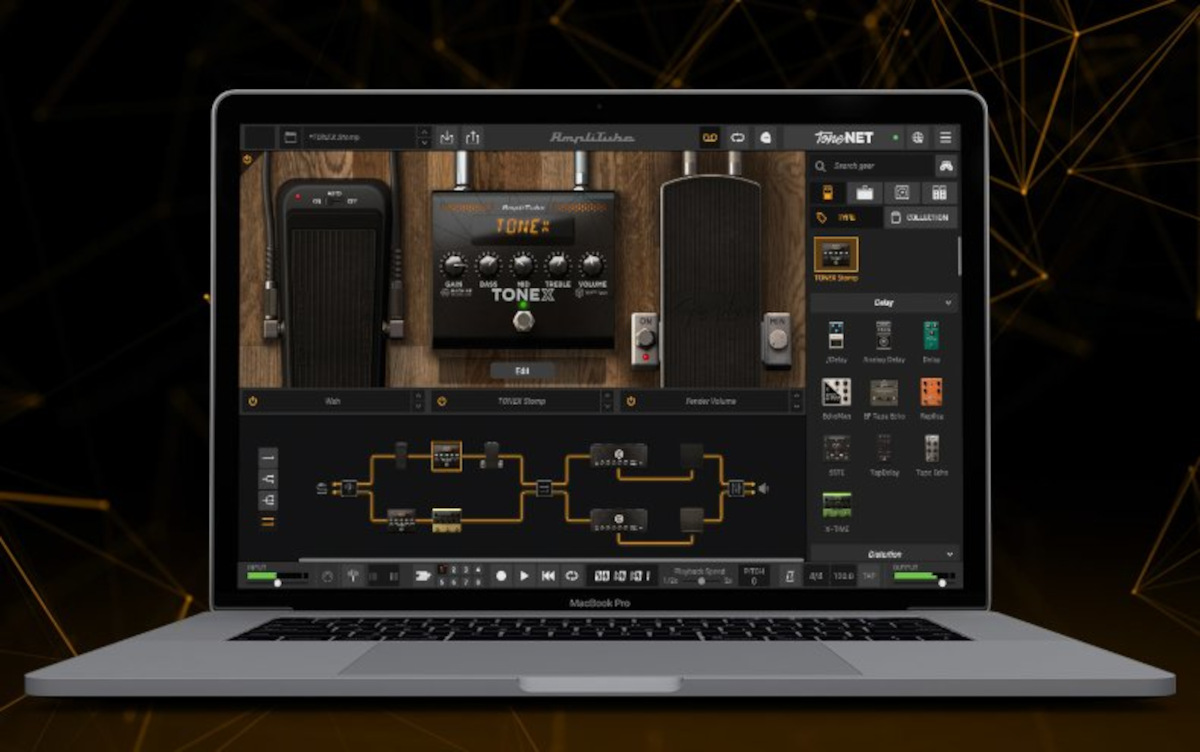 This means that you can enjoy the Premium Stomp Tone Models included with TONEX, the ones you capture using TONEX software and your favorite ToneNET Stomp Tone Models, all within AmpliTube 5.
TONEX Stomp works just like other AmpliTube gear.
As with the TONEX Amp, TONEX Stomp appears as a pedal type in AmpliTube. View this video for full details:
Instructions
To get updated on Mac/PC, launch the IK Product Manager, go to Manage My Products, and use the Update button next to AmpliTube 5.