Neues Jahr, neue Plattform! IK Multimedia gibt bekannt, das nun 5 der mobilen Accessoires auch mit Android kompatibel sind. Das sind: iRig MIC, iRig MIC Cast und iRig PRE; iRig MIX, der portable DJ mixer und das iKlip Studio,sowie der Tablet Stand.
Hier ist die originale Mitteilung: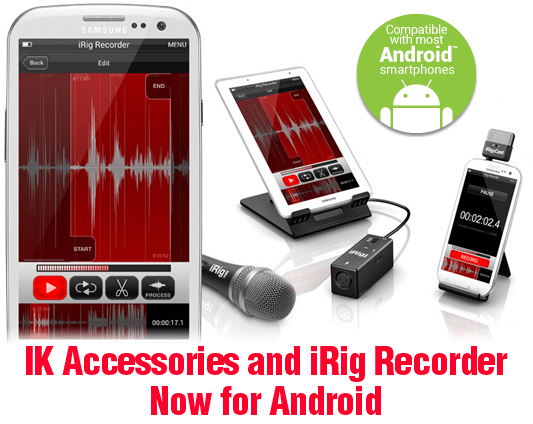 New year, new platform! We've hit the ground running in 2013 with the announcement that five of our mobile accessories are now Android compatible. These include the recording accessories iRig MIC, iRig MIC Cast and iRig PRE; iRig MIX, our portable DJ mixer; and iKlip Studio, our tablet stand. But that's not all, we've also introduced a new version of the iRig Recorder app – you guessed it – for Android. Look out Android market, here we come!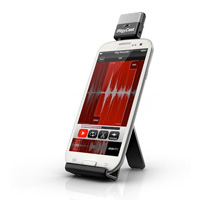 Mic Up
If you want to record into your Android device, we've got professional-quality mics for you. iRig Mic is a handheld dynamic mic that's suitable for close or distance miking, and excels on vocals, instruments, and more. Or, if you want a low-profile solution that attaches to your mobile phone or tablet, consider iRig MIC Cast. It's a mic designed for podcasts and spoken-word recordings, and its quality far exceeds that of your device's built-in mic. Try one of our mics along with iRig Recorder for Android – you won't be disappointed.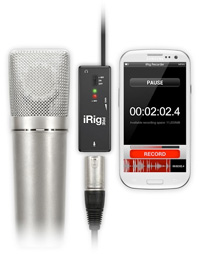 Get Up And Record
Do you already have a pro-quality mic, and want to be able to use it to record into your Android device? iRig PRE is your solution. It's a studio-quality mic preamp that can handle any mic with an XLR output, which means virtually any professional mic. It even has 48V phantom power, which you need for using condenser mics. That's particularly cool because many of the best vocal mics are condensers. iRig PRE also sports a headphone output, so you can hear your voice and the music when you're recording. Get an iRig PRE, today!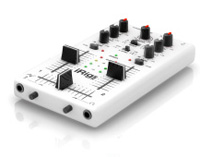 Mix It Up
Imagine a mixer small enough to hold in one hand, which has two big volume sliders and an equally large crossfader, just like on a full-size DJ mixer. Now imagine that it has inputs for the music from your mobile device, and RCA outputs to connect to DJ gear and home stereo equipment, and those are only some of its features. It's not a figment of your imagination, it's iRig MIX, the first mobile mixer for Android. It's powerful, portable, and is great for working with DJ apps, and can also handle loads of other small mixer applications. You've got to check it out.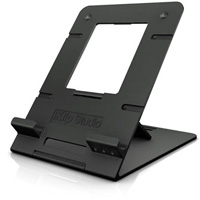 Keep Up
If you use a tablet in your studio, like a Galaxy Note, Nexus 10 or another 10″ model, and you want a way to hold it securely at a convenient angle on your desktop so you can tap energetically on instrument or beat-making apps, you'll want to check out iKlip Studio, our adjustable desktop stand. It's made of durable thermoplastic, has non-slip feet, an adjustable viewing angle, support for portrait and landscape orientation, and the ability to fold up for storage. It's also available for 7″ tablets. Try one, and you'll wonder how you managed without it.
Mehr Infos gibt es hier: Link