July 1, 2022 – IK Multimedia releases MixBox 1.5, the newly expanded 500-series style plug-in and standalone application for both Mac/PC and iPad. This update delivers more ways to access the popular audio effects program and makes available the ever-popular Sunset Sound Reverb Collection as a MixBox expansion pack.
MixBox is now offered in three versions with up to 72 award-winning mixing processors and creative effects derived from T-RackS, AmpliTube and SampleTank with the option of purchasing the Sunset Sound Reverb Collection at any time.
More Modules for MixBox:
Sunset Sound Reverb Collection is a paid expansion pack of 5 new modules for MixBox, derived from the various reverbs offered in T-RackS Sunset Sound. Users get a Chamber, Live Room, ISO Booth, Plates 1 & 2 and Spring Reverb, plus over 40 new rack presets.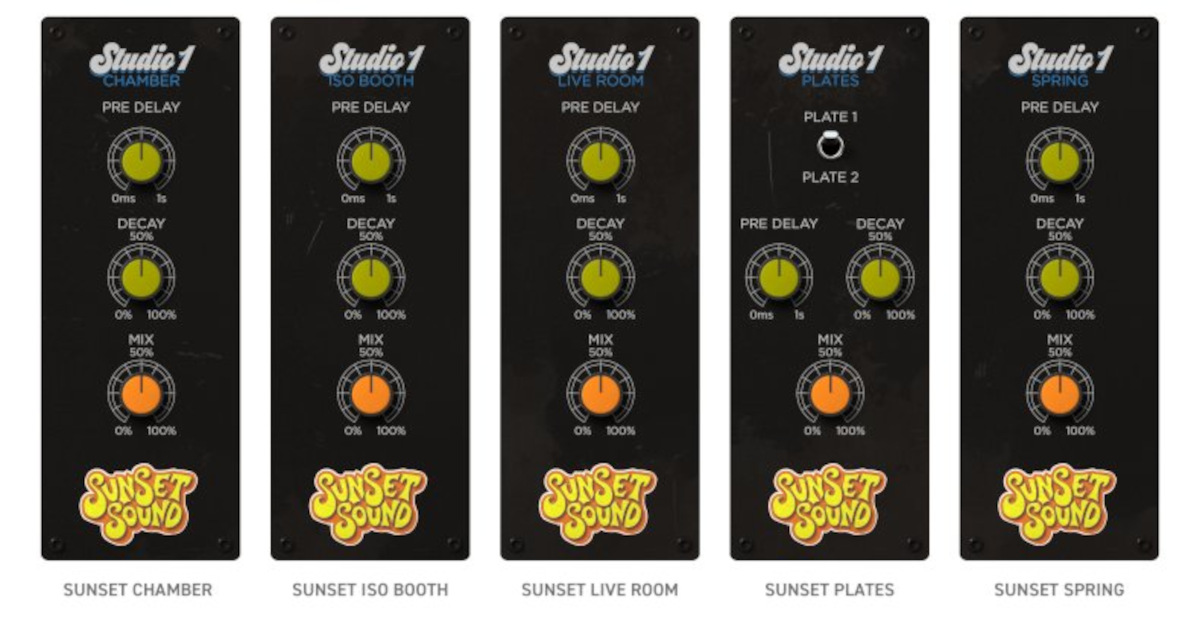 These modules maintain the original console preamp and signal path, modeling the exact harmonic content of the studio gear for warm, lush reverberation that goes beyond classic convolution reverbs. With this unique reverb suite, MixBox becomes even more essential for producing great mixes quickly and easily.
MixBox, Starting From Free:
MixBox 1.5 CS is free with all of the same controls* and customization capabilities of MixBox SE and Full. It includes 8 modules: Flexi Amp, Channel Strip, Digital Delay, Distortion, Limiter, Filter Phaser, Chorus, Digital Reverb. To get users started easily, MixBox CS also offers a presets library of over 30 rack presets.
*Sidechain compression requires compressors only available in the paid SE or Full versions. Purchasing the SE edition will unlock additional modules and presets.
MixBox 1.5 SE upgrades users to 24 modules and over 130 rack presets and offers a discounted upgrade path towards the Full version of MixBox.
MixBox 1.5 (Full) includes the complete collection of 72 processing modules and over 600 rack presets and is the best choice for demanding music producers and composers.
Native Apple M1:
Version v1.5.0 of MixBox for Mac/PC now brings native compatibility with Apple M1 processors. All current desktop MixBox users are encouraged to update for free to 1.5.0 for this and other improvements.
Pricing and Availability:
All Mac/PC versions of MixBox 1.5 are available from the IK Multimedia online store and from IK authorized dealers worldwide for the paid versions.
For iPad, please visit apps.apple.com/app/mixbox-cs/id1530701566.
MixBox 1.5 CS – Free
MixBox 1.5 SE – $/€79.99** ($19.99 iOS)
MixBox 1.5 – $/€199.99 (upgrade to Full for $79.99 iOS)
Sunset Sound Reverb Collection – $/€49.99 limited-time introductory price, $/€79.99 reg. ($19.99 iOS)
Special Offers
New purchasers of MixBox 1.5 Full (Mac/PC only) will receive the Sunset Sound Reverb Collection free for a limited time.
All current owners of T-RackS Sunset Sound Reverb can log in to their IK user account to see the special pricing available to them for the MixBox Sunset Sound Reverb Collection, including for the iPad version.
**All pricing excluding taxes
For more information about MixBox 1.5 for Mac/PC, please visit: