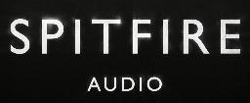 In einem anderen Beitrag über Sample Libraries, hatte ich ja schon einmal betont, dass es nichts gibt, was es in diesem Segment nicht gibt. Nun hat Spitfire Audio aus England eine Library auf den Markt gebracht, in der gestimmte Gläser und weitere Glas-, sowie Keramikgefäße aus der Küche vertreten sind. Diese wurden laut Information von Spitfire Audio auf Kundenwunsch im eigenen Londoner Studio gesampled. Heraus gekommen sind 4,1 GB an komprimierten Daten mit über 12.000 Samples. Die Sounds erinnern teilweise an ein Glockenspiel aus Glas und auch die Töne einer Glasorgel sind vertreten. Die KITCHENWARE – GLASS library ist in der Producer Portfolio Serie erschienen. Hier die originale Pressemeldung:
LONDON, UK: 
compositional tools creator 
Spitfire Audio 
is proud to announce availability of 
KITCHENWARE – GLASS 
— the ninth instalment of its reasonably priced 
Producer Portfolio 
series, launched last year to satisfy repeated requests for drier-sounding, more manipulatable samples for more non-orchestral music material — as of April 23…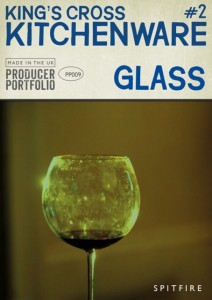 As the latest 
Spitfire 
sample instrument collection for Native Instruments' 
KONTAKT 4 
or 5 (Mac OS X 10.7 or higher and Windows 7 or later), 
KITCHENWARE 
– GLASS 
faithfully follows in the tuneful 'culinary' footsteps of its popular 
Producer Portfolio 
sibling 
KITCHENWARE – METALS 
(sampled from several specially selected bowls, jugs, and cups); as implied by name, it's an arresting anthology of tuned wine glasses alongside an array of domestic glass and ceramic kitchenware. Pressing into service an assortment of beaters and employing professional percussive performances to die for, all were meticulously recorded with a selection of high-quality microphones and perspectives at 
Spitfire Audio
's own writing/recording suites in King's Cross, creatively crafting an out-of-this-world library of tuned percussion. A selection of stimulating sounds that hint at well-worn mallet instruments, yet successfully steer clear of clichés. Not quite glockenspiels. Not quite celestas. Not quite vibraphones. A deeply sampled magical musical world unto itself that's bound to bring musical magic to any genre it meets.
KITCHENWARE – GLASS 
comprises 4.1GB of compressed data from over 10.7GB in WAV format and over 12,000 samples with up to three dynamic layers and five round-robins per instrument, including a variety of easily switchable beaters and performance techniques like finger nail flicks and slaps. Says 
Spitfire Audio 
co-founder 
Paul Thomson
, 
"Many glasses were hurt in the creation of this library, I have to say! Quite a lot of broken glass in the studio." 
Seemingly compositional tools creators can sometimes suffer for their art, too!
Arranged across three distinctive-sounding sections, this inspiring library features a set of chromatically-tuned glasses played by percussion supremo 
Paul Clarvis 
using a variety of techniques — from flicking to hitting, bowing to rubbing — to provide the basis of multiple choices for the user. Musical variety is the spice of life, after all! The second section focuses on a selection of 17 different domestic pieces of glassware and enamelware, played and struck in five different ways, while the third is effectively the same lineup as the second — albeit played with water within the glassware and enamelware to lend a more drifting, dreamlike quality to the productive proceedings.
Well, where on earth did this mouth-watering 
KITCHENWARE 
concept come from, then? Many moons ago, inspired by the experimental sounds of musical legends like Brian Eno, Kraftwerk, Steve Reich, and Tangerine Dream, as well as Cliff Martinez's brooding score to Stephen Sodenbergh's remake of sci-fi film classic 
Solaris
, fellow 
Spitfire Audio 
co-founder 
Christian Henson 
co- developed a private sample library of tapped, struck, and flicked kitchenware from within the confines of his noisy flat in Soho. Said sample library became his go-to resource in times of musical trouble, often helping him overcome creative dry spells. Subsequently, it became much admired by his future 
Spitfire Audio 
colleagues — so much so that they decided to record a commercial version in a central London location since the 'bucolic' background overspill present in the original samples were deemed to be an acquired taste too far for more general consumption! Comfortably ensconced in their company's new headquarters in King's Cross — complete with ultra-quiet, dry, yet acoustically sound recording spaces, the rest, as they say, is history…
Priced to go, 
KITCHENWARE – GLASS 
is as beautifully packaged as it sounds and comes complete with the 
OSTINATUM
, an inspirational rhythmic pattern-builder that's neither quite an arpeggiator nor a full-blown sequencer — straight from the 
ALBION 
range of high-flying cinematic ensembles and composer's tools, no less. Moreover, meticulous scripting with 
Spitfire Audio
's easy-to-use, out-of-the-box interface makes making magical music with 
KITCHENWARE – GLASS 
a breeze. Breakages are optional, of course. Just like fine wine, just add to taste!
Video:
Der Preis beträgt 49,- £. Eine Vollversion von Kontakt 4, oder 5 ist erforderlich!
Weitere Informationen gibt es hier: Link