BERKELEY, CA, USA: innovative hardware and software developer Keith McMillen Instruments is proud to annou nice that it has worked with acclaimed hip-hop producer Dan the Automator on creating a custom K-MIX next-generation audio interface and programmable mixer to technically help with bringing back Dr. Octagon — a persona createdand used by Kool Keith (whose 1996 Dr. Octagonecologyst debut solo album also represented Dan the Automator's first long-playing production credit) — on stage and on record for the first time in over two decades…
---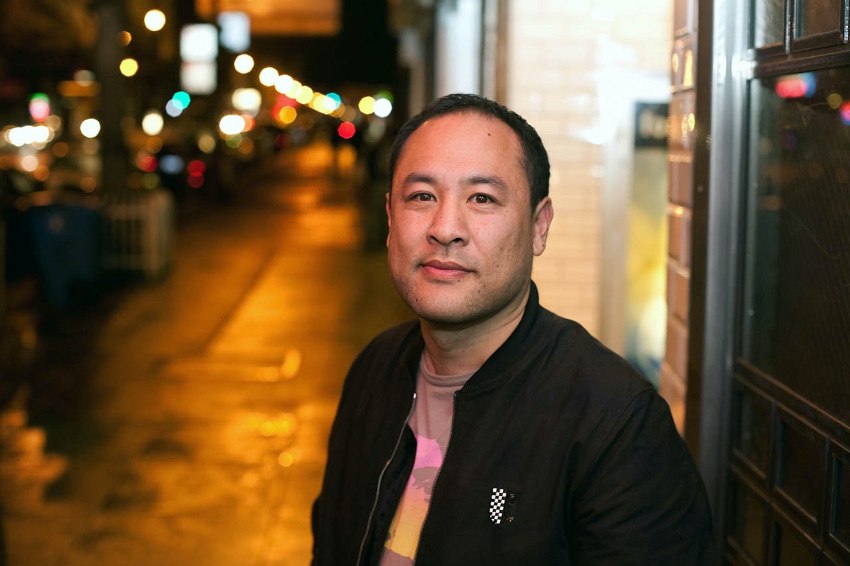 Launched to widespread critical acclaim back in January 2016 as an audio interface, digital mixer, and control surface literally like no other — not least thanks to its unbreakable precision opto-tactile control surface designed from the ground up to command any DAW (Digital Audio Workstation), never mind the transparent μPre preamps for quality recording in the studio or on stage as well as its full-featured flexible routing, per-channel DSP (Digital Signal Processing), and an ability to function without a computer, Keith McMillen Instruments' innovative K-MIX proved perfect for a customisation collaboration central to acclaimed hip-hop producer Dan the Automator's involvement in bringing back Dr. Octagon on stage.
Speaking of records, Dr. Octagonecologyst, the 1996 debut solo album from Kool Keith under his Dr. Octagon persona represented Dan the Automator's first long-playing production credit. Coming together on stage for the first time with Dr. Octagon's original lineup of Kool Keith, DJ QBert, and their producer proved technically challenging for Dan the Automator, already no stranger to Keith McMillen Instruments' innovative K-MIX himself (having used one on the 'What Makes The World Go 'Round (MONEY!)' song sympathetically underscoring the closing credits for the 2016-released crime thriller Money Monster starring Hollywood hotshots George Clooney and Julia Roberts). Little wonder, then, that Dan the Automator turned to Keith McMillen Instruments to effectively create a customised K-MIX in close collaboration with DJ Hard Rich, lead developer at Dan the Automator's The Glue Factory studio/workshop and Thud Rumble. "My role at Thud Rumble is to help with both the design and the development of all the hardware — sort of like Q from the James Bond movies," he semi-seriously states.
Continues DJ Hard Rich: "We made a custom multitrack mixer using a K-MIX and a 10-point multi-touch screen with a Mac mini's guts stripped out and mounted inside of it. It runs Logic Pro. For Dan's setup for the Octagon shows it's only eight tracks, but we've tested it for his solo DJ set, some of which goes up to 32 tracks for just one song that he's mixing into the next, and Logic could handle all that. The K-MIX was flawless — really handy for the Octagon shows, because we multi-ed the K-MIX out using the sub-mixes in hardware and ran a separate mix for the in-ear monitors, the monitor wedges, and the stage all off the same unit. It was great!"
Greatness, of course, can take time — as did getting Dr. Octagon on stage for the first time. "The reason we brought back the Octagon project was
because we felt like doing it," divulges Dan the Automator. "Although we have been in touch over the years many times, these were the first shows that Dr. Octagon had ever done, but it took a little while because I was on tour with another band called Deltron 3030 and also had a couple of other things going, and Keith had a few things going, so we just got to a point where we could get ready and practice to do it."
Indeed, practice makes perfect, and, as evidenced by building out its premier product in close collaboration with the James Bond character-like DJ
Hard Rich, Keith McMillen Instruments' customised K-MIX is proving to be a perfect fit for the creatively-demanding Dan the Automator. "The reason I had this machine put together was because I have a really large library of records and multitracks of albums and things that I've worked on over the years, and I wanted to find a way to actually mix multitracks into other multitracks and be able to break them down to the various elements," explains it sinstigator. "Not like these little stem projects you hear about that have four stems, or whatever, but full multitrack mixing into full multitrack mixing with the power to also manipulate, effect, and do a whole bunch of other things to the tracks as I'm playing live and control it all through arcade-like buttons.
Eventually, it's going to use joysticks as well, so we'll be able to manipulate the sounds and work with what would generally be the raw source material of a record and use it live."
Live on stage is where Keith McMillen Instruments' customised K-MIX contribution made its first appearance — albeit as an integral part of what is still an evolving design. Dan the Automator continues: "For the Dr. Octagon shows we decided to debut this thing we were working on, which is essentially a multitrack DJ mixer; it involves a K-MIX and a bunch of custom wiring and buttons and a computer [built] into an arcade kind of machine, where we can work it all from the front panels and use whatever DAW we want, but control it through all sorts of different sides. So the K-MIX acts as the hub, because it has the audio ins and outs, and we run our in-ear monitors through there and a bunch of other things. We run video through some computers and we have a whole bunch of custom mappings and buttons to do live shows like Dr. Octagon, but it's also designed to do live multitrack mixing and be able to break things down to the elements so you play multitracks in a way that you've never heard them before."
Better still, Dan the Automator's custom-created multitrack-mixing dream machine — with Keith McMillen Instruments' innovative K-MIX acting as its hub— helps propel 'Octagon Octagon' as the first single from Dr. Octagon's long-awaited, April 2018-released sophomore album, Moosebumps: An Exploration Into Modern Day Horripilation, acting as a slow-marching word association exercise for Kool Keith, who gives way to DJ Qbert to scratch at the end of the track… try creating that without a customised K-MIX!
K-MIX carries an MSRP of $579.00 USD and is available to purchase from any authorised Keith McMillen Instruments dealer or directly from Keith McMillen Instruments itself here: http://www.keithmcmillen.com/shop/
For more in-depth information, please visit the dedicated K-MIX product webpage here:https://www.keithmcmillen.com/products/k-mix/
Watch Dan the Automator and DJ Hard Rich in this Keith McMillen Instruments' custom K-MIX-mentioning video interview here: https://youtu.be/1UejQ1zu2hY