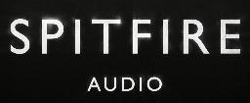 Spitfire Audio aus London hat eine neue Kollektion der Signature Range vorgestellt. Dabei handelt es sich um Synth Software von Martyn Ware, einem der Mitbegründer der "The Human League". Zudem arbeitete er mit vielen Rock- und Popgrößen zusammen. Für die Nutzung der Software wird eine Vollversion von Kontakt 4, oder 5 benötigt. Hier ist die Pressemeldung von Spitfire Audio dazu.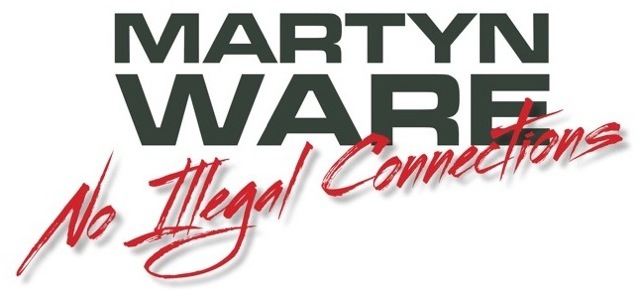 LONDON, UK: 
compositional tools creator 
Spitfire Audio 
is proud to announce availability of 
MARTYN WARE – NO ILLEGAL CONNECTIONS 
— the latest addition to its swelling 
Signature Range 
of sample libraries (where legendary composers, producers, and sound-smiths curate award-winning sonic DNA for future music-makers) for Native Instruments' 
KONTAKT 4 
or 
5 
(Mac OS X 10.7 or higher and Windows 7 or later) — as of May 30…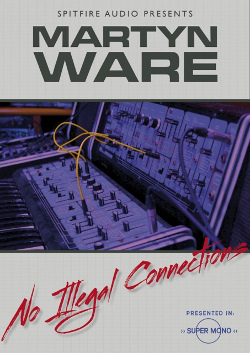 A distinctive pattern, product, or characteristic by which someone or something can be identified. So reads a typical dictionary definition of the word 
signature
. 
Spitfire Audio
's 
Signature Range 
sample library luminaries certainly have a signature sound, hence the apt appellation. As one of the most successful, influential, and prolific film composers of his generation, 
Hans Zimmer 
— with whom 
Spitfire Audio 
previously collaborated on the 
HZ PERCUSSION – LONDON 
library, a definitive collection of hybrid cinematic widescreen percussion ensemble excellence — surely needs little in the way of introduction, for example.
Today it is with great pride that 
Spitfire Audio 
welcomes another trailblazer to its legendary 
Signature Range 
sample library lineup with 
MARTYN WARE – NO ILLEGAL CONNECTIONS
. This time namesake legendary synthpop production pioneer 
Martyn Ware 
— founding member of electronic trailblazers 
The Human League 
and synth-funksters 
Heaven 17
, and also a revered record producer in his own right with a sizeable number of super-successful credits to his sought- after name with over 50-million sales worldwide for the likes of 'Queen of Rock 'n' Roll' 
Tina Turner
, American singer-songwriter 
Terence Trent D'Arby
, and eternal electro-poppers 
Erasure 
— offers up an exclusive collection of favourite analogue synth and drum sounds from his prized collection of rarefied electronic delights. These include Korg's mid-Seventies-vintage 
Mini-KORG 700 
'simple' analogue monosynth and the 
Roland System 100 
semi-modular monophonic synth with which Martyn made his name on early Human League classics like 'Being Boiled' — though the examples used on 
MARTYN WARE – NO ILLEGAL CONNECTIONS 
were actually gifted to Martyn by Erasure synth Svengali 
Vince Clarke 
(who openly admitted to being influenced by those early electronic recordings) upon discovering that Martyn had long since sold his originals — and the early-Eighties-vintage 
Jupiter-8
, Roland's first truly professional programmable analogue polysynth that formed the backbone of Heaven 17 hits like 'Temptation'. Before making their own distinctive mark on the hit parade, prior to owning a drum machine, Martyn and his Human League (and Heaven 17) synth-playing partner 
Ian Craig-Marsh
's make do and mend modus operandi involved rhythmically riding faders on the aforesaid System 100 and its associated 
Model 104 Sequencer 
to create bass and snare drums on the fly! Little wonder, then, that the then-young Vince Clarke sat up and took note during his fledgling 
Depeche Mode 
days.
Having joined forces with Vince Clarke to form 
The Illustrious Company
, combining their talent to exploit the creative and commercial possibilities of their unique three-dimensional sound technology in collaboration with fine artists, the performing arts, and corporate clients worldwide, Martyn extensively lectures on music production, technology, and creativity at universities and colleges around the world when not working in his studio space at London's Tileyard Studios complex — coincidentally, also home to 
Spitfire Audio
!
By way of further background to the welcome 
MARTYN WARE – NO ILLEGAL CONNECTIONS 
release, 
Spitfire Audio 
co-founder 
Paul Thomson 
tellingly pays tribute to the accomplished individual in question before going on to introduce the latest 
Signature Range 
sample library itself: 
"Martyn's a legend in the electronic music field. He's a founder member of The Human League; his first massive hit was 'Being Boiled'. And then he left to form Heaven 17 with Ian Craig-Marsh; they had another massive hit with 'Temptation', although American audiences may be more familiar with the hit 'Let Me Go', which was played hugely on KROQ and MTV over there. He went on to produce with huge success; he helped relaunch Tina Turner's career with 'Let's Stay Together' and 'Private Dancer'. He produced Terence Trent D'Arby, Marc Almond, Erasure, and many others. His early albums were direct precursors, in many ways, to the directions that hip-hop took Stateside when it went electro in the early Eighties. We believe that the key to sampling synths is not just good signal chain, but it's also the curatorship of the sounds, and this is a rare opportunity to share in Martyn's sonic approach — the buttons and dials that he tweaks to suit his taste and his heritage. So we get to see what he can come up with on these machines — fantastic synths like the Roland System 100, Jupiter-8, and the Korg 700. We've also got a warped collection, which is kind of sound designed from this original material. We've got some modern interpretations, but it's largely curated to be in the spirit of Martyn's style — how the young electronic acts in the UK inspired the likes of Afrika Bambaataa with the burgeoning electro and hip-hop scene Stateside in New York and the South Bronx."
It goes without saying, therefore, that Martyn Ware and his creative cohorts proved inspirational back in the day while 
MARTYN WARE – NO ILLEGAL CONNECTIONS 
clearly is inspirational today to anyone looking to make musical use of a broad selection of pads, leads, drums, effects, tempo-locked sequences, and all manner of curios created by the man himself, with additional sympathetic sound design by award-winning composers and producers — all presented in 'Super Mono' to provide a selection of channels processed via vintage Class-A analogue outboard. With over 270 piquant presets — some with up to five distinctly-different mixable signal paths — providing a total library size of 13.5 GB in compressed downloadable data from 25.1 GB of WAV files totalling 11,016 samples, such musical inspiration from a true trailblazer is unlikely to dry up anytime soon. Just ask the now-not-so-young Vince Clarke — all set to release his 16th studio album with Erasure, his third successful group since first hearing Martyn Ware's time-honoured Human League tones 30-plus years ago!
Die Software kann direkt bei Spitfire Audio erworben werden. Der Preis liegt bei 99,- Pfund.

Weitere Informationen gibt es hier: Link