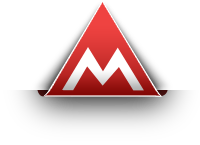 MeldaProduction haben die Version 5 der MDrummer Software vorgestellt. Neben einer neuen, scalierbaren Benutzeroberfläche, gibt es jetzt volle VST3 Unterstützung. Zudem wurden eine Reihe von Bugfixes behoben. Hier die komplette Liste der Änderungen: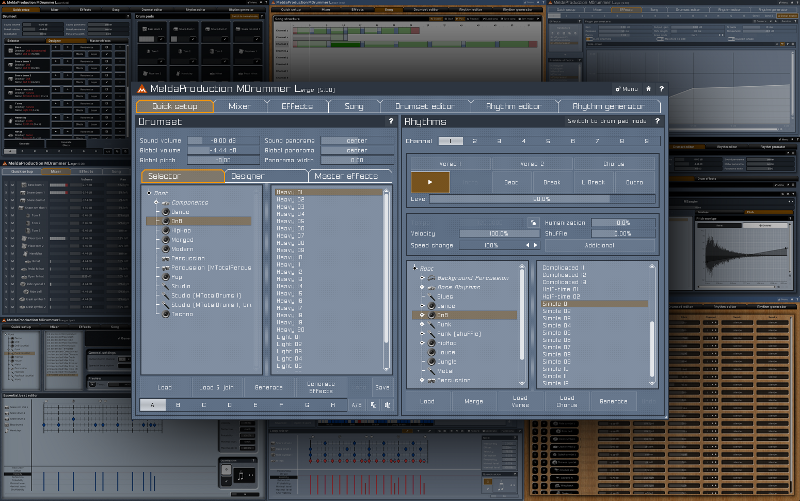 New resizable & style GUI engine with several new styles, improved style settings and much more.
GPU accelerated drawing minimizes CPU requirements for graphical processing leaving it for audio processing.
New exhaustive documentation is available from the website.
Improved VST3 and AU support, including overall compatibility, user interfaces, etc.
Slightly improved piano roll colors.
Added indication of octave harmonics in the "Harmonics" mode of each signal shape editor.
Added axis horizontal & vertical indicators in equalizers.
Text editors of frequency values now have a piano roll useful to set frequency of a particular note.
Switches in several panels now change colors for better indication.
Installer now remembers the installation directory when changed in previous versions.
Ctrl+arrow now detects words in text input fields.
Various optimizations and improvements in processing and GUI.
Added panorama law to MUtility.
Adding loop now keeps tracks from the current one.
All file selectors now select the file drag & dropped from system explorer.
Added Delay parameter to MSynthesizer4NN.
If MDrummer factory files are not found, MDrummer asks for it, no need to use MDrummerConfig anymore.
MMultiBandHarmonizer: Added ultra-low latency vocoder mode and high quality harmonizer mode.
Added feedback to MChorus.
Fix: Titles of some knobs were sometimes too tiny for the text to fit.
Fix: Oscillators in harmonic mode sometimes performed harmonic generator on startup.
Fix: Mouse movement over the plugin window in Cubase did stop any other drawing on some machines.
Fix: Fixed cursor support on Mac.
Fix: File dialog didn't remember selected path and file if in a special subfolder.
Fix: A few envelope modes could lead to a crash.
Fix: Signal generator could generate slightly incorrect shapes in some extreme settings.
Fix: Loop editor was saving "undo" on every move, so the whole GUI became sluggish.
Fix: Rhythm editor didn't update host tempo.
Fix: Drag&drop files from Song module could lead to a crash.
Fix: When loaded settings from the host while playing MDrummer didn't update and could crash.
Im Moment gibt es die Software zum Einführungspreis von 99,- Euro. Der Normalpreis beträgt 249,- Euro. Updates von der Vorversion sind kostenlos. Es gibt darüber hinaus auch weiterhin eine abgespeckte, kostenlose Version.
Weitere Informationen gibt es hier: Link