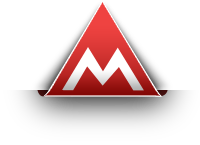 MeldaProduction haben alle Effekte einem Update auf die Version 8.0 unterzogen. Neu ist, unter anderem, dass die Benutzeroberfläche der einzelnen Effekte jetzt angepasst und skaliert werden kann. Außerdem kann man den MMultiBand Rhythmizer und den MDynamics Limiter jetzt einzeln erwerben. Bisher waren beide nur in diversen Bundles enthalten. Hier die Liste der Änderungen:
Changes:
New resizeable & style GUI engine with several new styles and style wizard, improved style settings and much more.
New user interfaces have been upgraded for easier and quicker workflow.
GPU accelerated drawing minimizes CPU requirements for graphical processing leaving it for audio processing.
New powerful metering engine is available in most of the plugins and provides both classical metering as well as versatile time graphs.
MMultiBandRhythmizer and MDynamicsLimiter are now available separately.
Added external side-chain to all plugins with modulators.
Sliders & knobs now provide text edit window on double-click.
Improved VST3 and AU support, including overall compatibility, latency updating, user interfaces etc.
Added external side-chain to MModernCompressor, plus several new features and brand new interface.
Ctrl+arrow now detects words in text input fields.
New exhaustive documentations are available from the website.
Added true hold mode to improve hold behaviour to MDynamics, MModernCompressor, MMultiBandDynamics, MDynamicsLimiter.
Added super-fast attack mode further increasing compressor speed to MDynamics, MModernCompressor, MMultiBandDynamics, MDynamicsLimiter, MSpectralDynamics.
Added ducking mode to MAutoVolume.
Added advanced dynamic detector features to MSpectralDynamics.
Added peak hold feature to MDynamicsLimiter and MMultiBandLimiter.
Added frequency range to MTuner.
Added panorama law to MUtility.
Fix: Multiparameter banks randomization was crashing in the previous version.
Fix: MMultiBandLimiter didn't show Slope as a slider instead of a button.
Fix: MRhythmizer & MMultiBandRhythmizer didn't show correct units for points and in zoomed mode.
Fix: MDynamics & MMultiBandDynamics didn't audition side-chain correctly when spectral smoothing was enabled.
Fix: Resizing wasn't working after switch of style or sliders/knobs/buttons.
Fix: A few envelope modes could lead to a crash.
Fix: Signal generator could generate slightly incorrect shapes in some extreme settings.
Fix: AU versions now correctly update latency when changed due to settings (upsampling, LP crossover…). You may need to restart playback twice in some hosts.
Fix: Inter-band latency compensation for MMultiBandDynamics and MMultiBandLimiter didn't work for analog crossovers.
Fix: Simulate realistic shapes feature in MMultiBandVibrato & MVibrato didn't work.
Known compatibility issues:
Threshold of MModernCompressor extended to -80dB.
MDynamicsMini, MDynamicsSideChain, MAutoEqualizerMini and MAutoEqualizerLinearPhaseMini have been discarded. If you need them, install 7.13 first, then install newest version over it.
There may be hardly noticeable (but still) differences in sound produced by MReverb & MMultiBandReverb, which now allows glitch free modulation of X/Y position.
Automation channels may have change for MRingModulator.
Weitere Informationen gibt es hier: Link