Kaum auf dem Markt, bietet Nektar auch schon ein Update für die Unterstützung von Propellerhed Reason 8 an. Aber damit nicht genug. Das neue Update bietet Kompatibilität auch nach unten. So werden nun alle Versionen ab Reason 5 über ein Panorama Keyboard P1, P4, oder P6 von Nektar bedienbar. Hier ist die Pressemitteilung: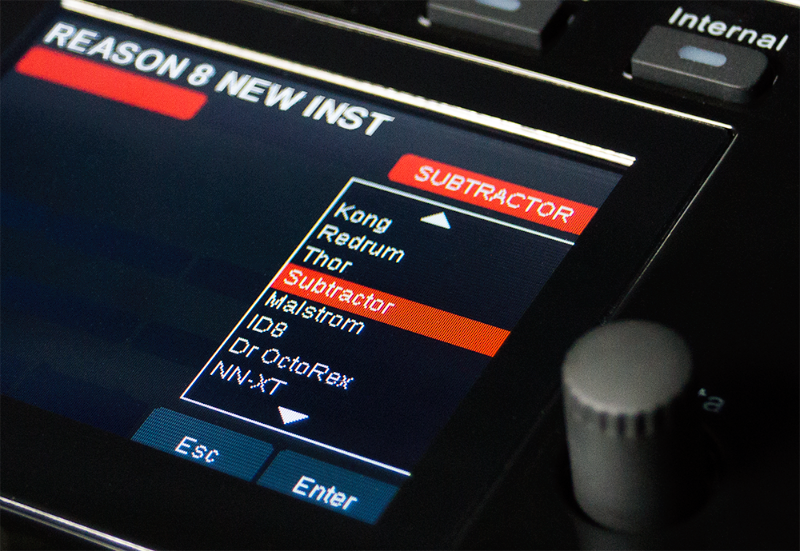 Nektar today released a new Panorama Reason installer delivering full Panorama compatibility with Reason 8 as well as backwards compatibility from Reason 5 and up.
New features include the ability to create devices in Reason 8, directly from Panorama, by selecting Reason default devices from a Panorama popup menu or navigating Rack Extensions in the Reason 8 browser. Building a track from scratch without the use of a mouse, is now a reality with Panorama.
A General MIDI setup has also been created for External MIDI Instruments providing parameter names for each control according to the GM specifications.
In addition, mapping for 24 new Rack Extensions has been added taking the total number of pre-mapped RE's to 139. The new maps include:
Jiggery Pokery – Combo Compact Organ
Jiggery Pokery – Combo Continental Organ
Propellerhead – A-List Electric Guitarist
Propellerhead – External MIDI Instrument 
Blamsoft – Distributor
QuadElectra – BeatChop
DLD Technology – Analog Sequencer
Red Rock Sound – Ivoks Synthesizer
Ochen K. – Chip64 Synth
JiggeryPokery – Ammo 100LA
kiloHearts – Faturator
Kilohearts – kHs One
Kuassa – Cerberus Bass Amp
LAB ONE Recordings – ReQ131 (update)
AirRaid Audio – Relapse Multi-Band Delay
AirRaid Audio – Pandemic
AirRaid Audio – Mutagen
Softube – Amp
Softube – Bass Amp
Sononics – GSX Graphic Shaper/FX
Robotic Bean – Euclid Rhythm Generator
zvork – LeSpace
Jiggery Pokery- Chenille Chorus Ensemble
Quadelectra – 3Plex
Mehr Informationen gibt es hier: Link