Bei Red Stuff hat es wieder Zuwachs in Form des neuen MINOTAURUS Gitarren Amps gegeben. Der Vollröhren Amp bringt 77 Watt Leistung an den Start und kann mit 4,8, oder 16 Ohm Boxen verbunden werden. Der Amp verfügt über ein stabiles, stylisches Gehäuse und bringt von clean, über cremig, bis zu treibenden Leadsounds alles mit. Hier ein paar Bilder vom Amp: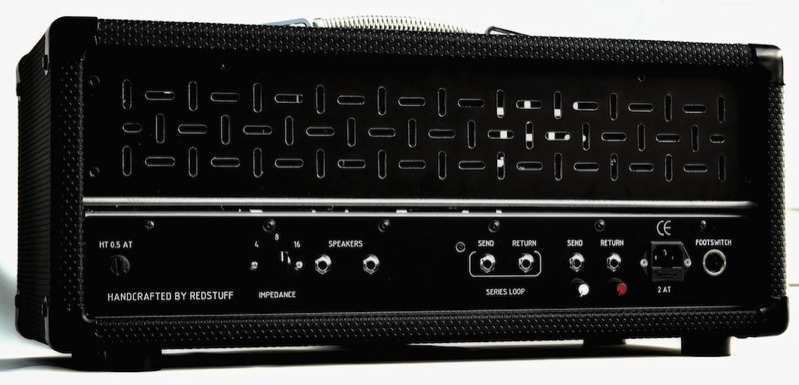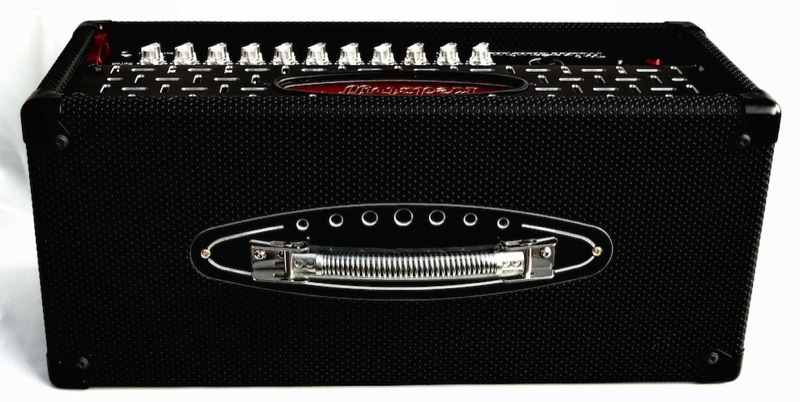 Technische Angaben:
Preamp:
2 preamp channels with controls for 2x Gain,Bass,Mid,Hi,2x Volume,
2 Mode Tonestack, Saturation switch,
1 parallel FX loop (adjustable -10dB – + 4dB) & 1 series FX Loop,
footswitchable Soloboost,balls switch, 4 x Preamp Tubes 6N2P-EV or ECC 83
Master Section:
77 Watt of pure tubepower
Outputs:
Speaker out (4, 8, 16 ohms), footswitch port,
High Quality RY50 Octal Powertubes with oversized transformers for best dynamics and tone, 1x6N1P-EV or ECC81 PI tube
Maße und Gewicht:
55cm x 24cm x 25cm 16 kg
Der Preis liegt bei 2950,- Euro incl. MwSt.
Weitere Informationen gibt es hier: Link