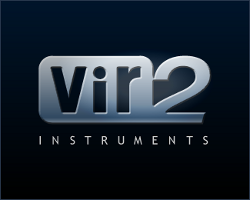 Vir2 hatte die Acou6tics Software schon auf der Winter NAMM Show 2013 vorgestellt. Seit August 2013 steht auf deren Webseite, dass das Produkt bald verfügbar sein wird. Nun ist es soweit und man kann die Software zumindest schon mal bei BestService in München vorbestellen und das zum Sonderpreis. Hier die Produktbeschreibung: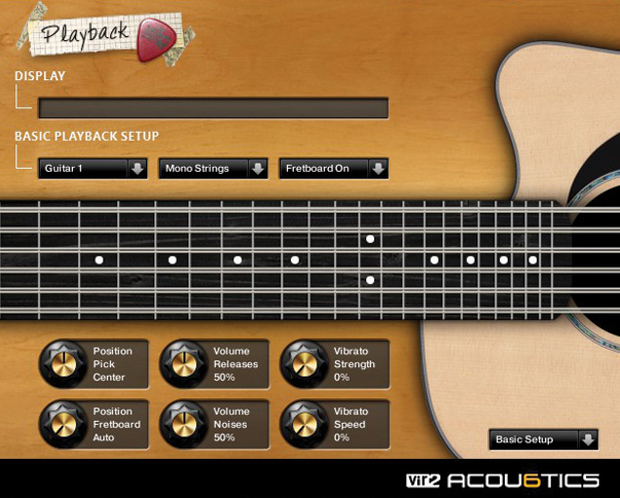 Mit Acou6tics präsentieren Vir2 Instruments das akustische Pendant zur preisgekrönten "Electri6ity"! Basierend auf der gleichen Technologie und Aufnahmetechnik des Vorgängers, begeistert Acou6tics wieder mit einer unvorstellbaren Menge an Spielarten und Nuancen, welche den Klang von insgesamt sechs verschiedenen akustischen Saiteninstrumenten wiedergibt: Steelstring- , 12-String- und Nylon-String-Gitarre, Ukulele, Mandoline, und eine Guitalele. Es verfügt über Plektrum- sowie über Fingerpicking, gepaart mit Blümlein Stereo-Aufnahmen neben der Abnahme über Piezo-Pickups.
Details sind bisher nur in englisch verfügbar:
Thousands of samples across more than a dozen articulations were recorded for each instrument, including sustains, mutes, releases, legatos, hammer-ons and pull-offs, slides, harmonics, and effects. Acou6tics also features virtual room control with adjustable mic distance and sympathetic resonance.
Guitars:
    Steel String (Plectrum & Finger Picked)
    12-String (Plectrum)
    Nylon String (Finger Picked)
    Ukulele (Finger Picked)
    Mandolin (Plectrum)
    Guitarlele (Finger Picked)
Recording:
    Recorded in Blumlein-Stereo with no phasing issues when mixed down to mono
    Special recording process to minimize the recorded room while keeping the natural tone of  the instrument, leading to an completely dry, yet natural sounding guitar tone
    All guitars are recorded with stereo micing plus additional piezo DI channel
    Between 3000 and 7000 samples per instrument (4GB to 8GB wave files, uncompressed)
Articulations:
    All articulations are available on all strings, all frets
    Sustain (Plectrum Dn, Plectrum Up, Finger, Thumb, Finger Nail Dn, Finger Nail Up)
    Muted (Palm Muted, Hand Muted)
    Legato (Hammer On, Pull Of)
    Slides (Slide Dn 1 & 2 Frets, Slide Up 1 & 2 Frets, Slide In)
    Release (Normal, Buzz, Slide Dn, Pick Mute, Finger Mute)
    Chucka-Chuckas
    Harmonics
    FX (Pick Noises, Body Knocks, Slaps, etc.)
Features:
    Virtual room with adjustable mic distance
    Physical correct sympathetic resonance
Der aktuelle Kontakt Player wird im Lieferumfang enthalten sein. Der Preis liegt derzeit bei 228,- Euro. Das sind 25% weniger, als das Produkt nach Einführung kosten wird.
Weitere Informationen gibt es hier: Link