Die Firma Brainworx hat zwei ENGL Amp Simulationen vorgestellt, die bisher nur für Nutzer von DSP Systemen verfügbar waren. Nun sind der ENGL E646VS und der ENGL 765RT auch in den Formaten VST, AU und AAX, für 32 und 64 Bit PCs und MACs zu haben.  
Zudem gibt es beide Apms auch als Bundle und den Brainworx bx-tuner gibt es dazu. Hier die Produktbeschreibungen im einzelnen: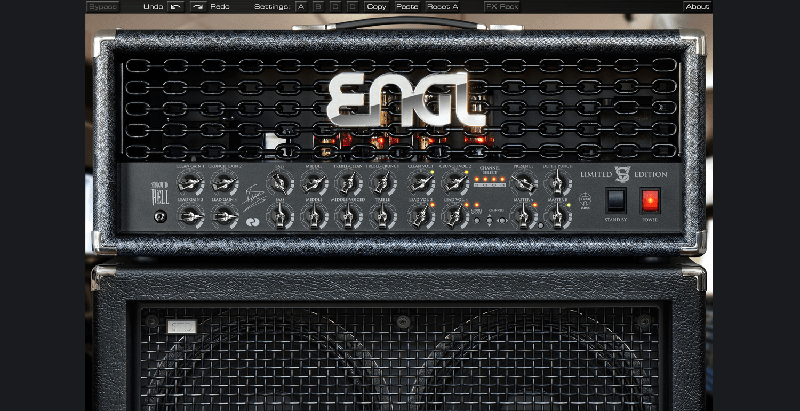 ENGL E646 VS Plugin:
This is the ENGL E646 – Victor Smolski Ltd, a true model of the Limited Edition ENGL head developed by the specialists at Brainworx. Four channels of pure tube attack power deliver the widest modern range of tones you can expect from an amp.  While the E646 VS has a soul of pure metal, it's surprisingly versatile, delivering a wide range of tones.  Check out the video and the sound examples to hear all that this amp can do and then download the 14-day full function demo so you can rock your own world!
ENGL E765 RT Plugin:
The ENGL E765 RT – Retro Tube 100 plugin from Brainworx is a true model of the original ENGL amp head. Plug in and you will be able to pull up the typical tones of the iconic guitar heroes who wrote the book on rock. With 2 channels and a total of 4 different gains, the ENGL E765 plugins offers a vast range of spine-tingling tones. Brainworx faithfully modeled every aspect of this amazing amp so every drop of ENGL's legendary sound is captured.  Download the 14-day full function demo today to hear for yourself!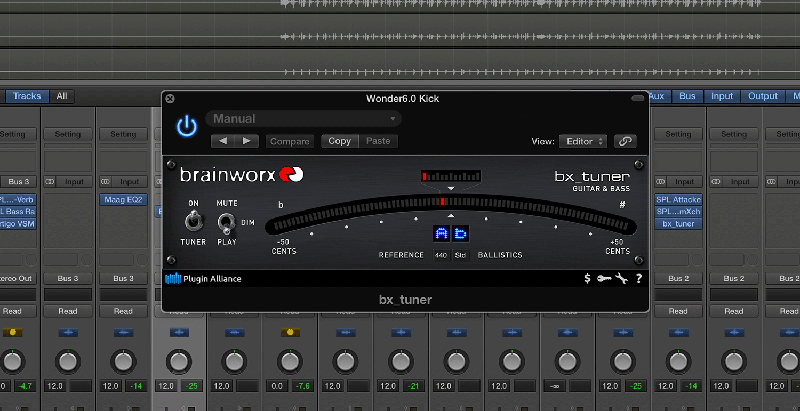 Brainworx bx_tuner:
Tune up Quickly and Accurately, Then Hit RecorLatency-free Tuner Plugin with Fine-tuning Display and Output Dim.
Precise. Easy. Fast. Inserting this plugin tuner right into your DAW channel lets you tune your guitar or bass with maximum precision right before you hit the record button.  A unique little feature like the Output Dim proves that Brainworx have managed to improve even such a basic every-day thing like a guitar tuner. Try it for yourself and then sell your old tuner on Ebay. 😉
Preise: Die Einzelpreise der Amps liegen bei 149,- USD. Der Tuner kostet 19,- USD. Das Bundle liegt bei 229,- USD. Eine Testversion, welche für 2 Wochen gültig ist, gibt es auch. 
Weitere Informationen gibt es hier: Link