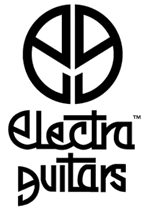 Electra Guitars hat auf der Summer NAMM 2013, 4 neue Gitarrenmodelle vorgestellt. Dabei handelt es sich um eine Invicta, eine Talon, sowie mehrere Phoenix Varianten. Letzte basieren auf dem bekannten Electra Phoenix X110 Modell und wurden auf den heutigen Stand gebracht. Außerdem wurden einige Omega Modelle mit neuem Finish gezeigt. Es wird in den nächsten Monaten wohl auch ein Europa Vertrieb aufgebaut. Laut Electra sind die Verhandlungen darüber schon weit fortgeschritten.

Leider hat mir Electra Guitars noch keine Bilder geschickt. Deshalb hier erst mal die Pressemitteilung in englisch:
Invicta:
The design aesthetics of the Electra Omega – belly cut and sculpted heel – are carried over to the body of the Invicta, which pays homage to a classic, original Electra design. The body is made from Swamp Ash topped with Quilted Ash and bound in multi-layer tortoise binding which gives it a unique look.
Talon:
The Electra Talon's aggressive double-cutaway design is a no-compromise rock & roll and metal machine. Available with either an all mahogany body or mahogany body with a quilt maple top, this is where style, design, substance and playability come together in one package.
Phoenix: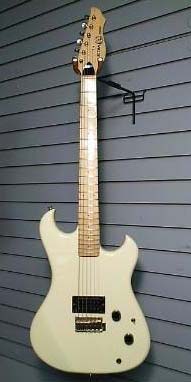 Two guitars –Phoenix H and S – and one bass guitar make up the most recent Phoenix group of products. Based on the original Electra Phoenix X110 guitar, the Phoenix H has been updated to meet the needs of today's rock guitarist. Featuring an Original Floyd Rose tremolo and a newly designed, extra high output passive humbucking pickup, the Phoenix H is designed for the aggressive player.
 The Phoenix S has an identical design as the H but utilizes three specially designed single coil pickups fed into a switching system that allows any and all combinations of the 3 pickups.
 Rounding out the Phoenix group of products is the Electra Phoenix bass. It retains much of the forward thinking design ideas of the original bass while updating the design and electronics to meet the needs for the modern bass player. Moving the bass side horn out to the 12th fret and adding generous belly, forearm and treble side horn contours makes this bass comfortable to play while retaining its aggressive look.
Hier sind ein paar Bilder und Informationen: