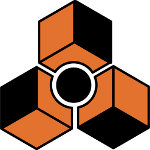 Propellerheads hat eine neue Rack Extension vorgestellt: den Parsec Synth. Dieser ist ab sofort für 99,- Euro im Propellerheads Shop verfügbar. Hier ist die originale Mitteilung: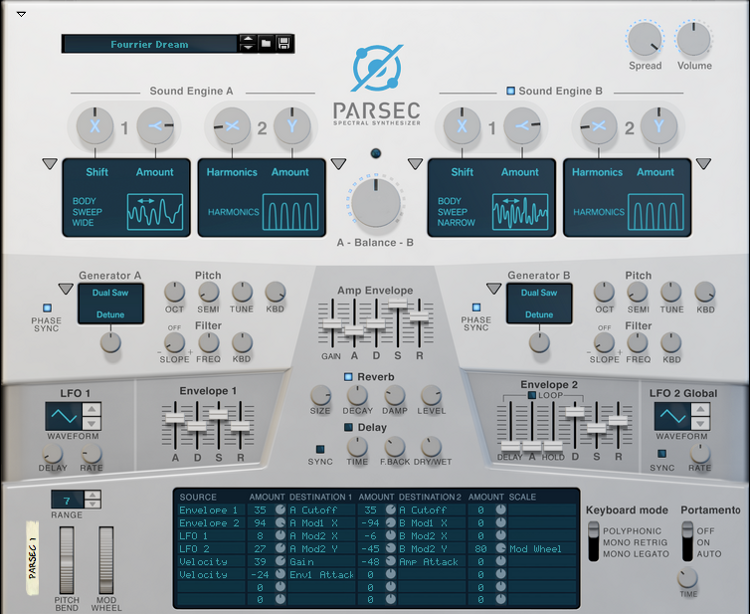 Propellerhead announce today the immediate availability of Parsec, a new synthesizer for Reason, Propellerhead's acclaimed music production software for Mac and PC. Parsec adds a new style of synthesis to the rack and allows for a wealth of brand new sounds, textures and noises.
Parsec bietet eine beeindruckende Menge an neuen Sounds für alle möglichen Anwendungen: charismatische Hooks, Built Ups, Atmosphären und sogar Klänge, die nicht von dieser Welt sind. Garantiert inspirierend, egal für welche Musikrichtung man ihn einsetzt.
Technisch ist Parsec ein additiver Synthesizer und basiert auf zwei fetten, fortschrittlichen Oszillatoren mit jeweils 512 Partitionen die durch 2 Modifier "gestaltet" werden können. Außerdem gibt es 2 Hüllkurven und 2 LFOs zum Modulieren von Parametern. Ein Delay, Reverb und ein Modulationsbus, wie er schon von Propellerheads Thor Synth bekannt ist, runden das Instrument ab.
Parsec features:
Additive Synthese die nicht die CPU stilllegt – oder gar das Gehirn 
Funktioniert auch als Vocoder mit Modulation über Parsecs Audio Input
Große Soundbank mit inspirierenden Sounds für Electro, House, Bass Music, Minimal Techno, Electronic Indie und Pop, far-out experimental und vieles mehr.
Spannende Algorithmen laden zum experimentieren ein, ohne technisches Wissen zum Thema additive Synthese haben zu müssen. 
Volle Integration ins Reason Rack: Parsec lässt sich von anderen Quellen kontrollieren, besitzt Audio-Input, kann mit anderen Instrumenten kombiniert werden.
Zwei Engines für einen einzigen Sound: die eine für Attack, die andere für Sustain – oder beide zusammen für den extra dicken Tone.
Und hier das Einführungsvideo: