Discover why top artists and producers have chosen Eventide for over 50 years with the H90 Harmonizer® next-generation multi-effects pedal. Whether you want high-quality bread-and-butter effects or experimental sounds unheard, the H90 has everything you need to inspire your creativity with an intuitive UI designed with players in mind, 62 effect algorithms, and hundreds of Program combinations curated for a variety of instruments and genres. With its comprehensive I/O and flexible routing options, the H90 is designed to be the heart of your rig.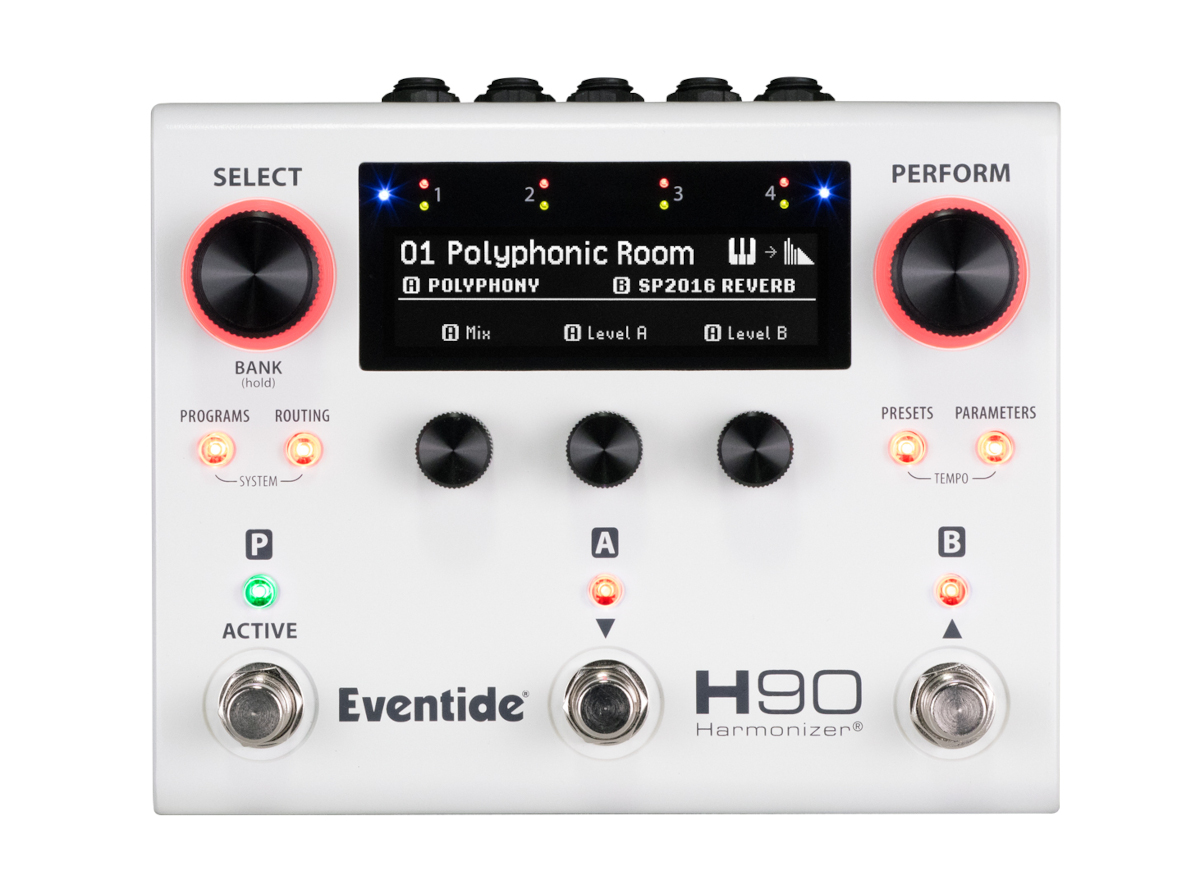 Features:
The H90 Harmonizer features modern ARM-based architecture derived from the world's most powerful effects processor, the H9000 Harmonizer. This paves the way for the ongoing creation of more advanced effects processing techniques.
Preloaded with 62 effect algorithms:

Includes 10 new effects: Polyphony, Prism Shift, Bouquet Delay, Head Space, Weedwacker, Even-vibe, Wormhole, Instant Flanger, Instant Phaser, and SP2016 Reverb

New low-latency Polyphonic Pitch Shifting with SIFT (Spectral Instantaneous Frequency Tracking) technology
Use two algorithms at once per Program
True spillover between Programs
Two mono inserts or one stereo insert can be positioned anywhere in the signal chain
Dual-mode for processing two independent stereo signals at once
and much more…
Price is at 899,- USD
More infos here.