As we are entering the wonderful fall season, with colors changing to gold and brown, we want to call out the BLACK CHERRY weeks. Selected products in the Cherry black combination of colors will be available in our webshop with a free screen arm M2. The M2 is able to carry a screen up to 9 kg of weight is very elegant and yet sturdy, comes with a dual mounting system (clamp on and bolt through). It enables you to position your screen close und upright for editing and arranging purposes and remote and angled to avoid unwanted reflections in the listening position. Its commercial value lies at 200.-€ and you get one for free. Please go to our website and check out the Black Cherry weeks! Limited stocks, so hurry to secure your autumn deal.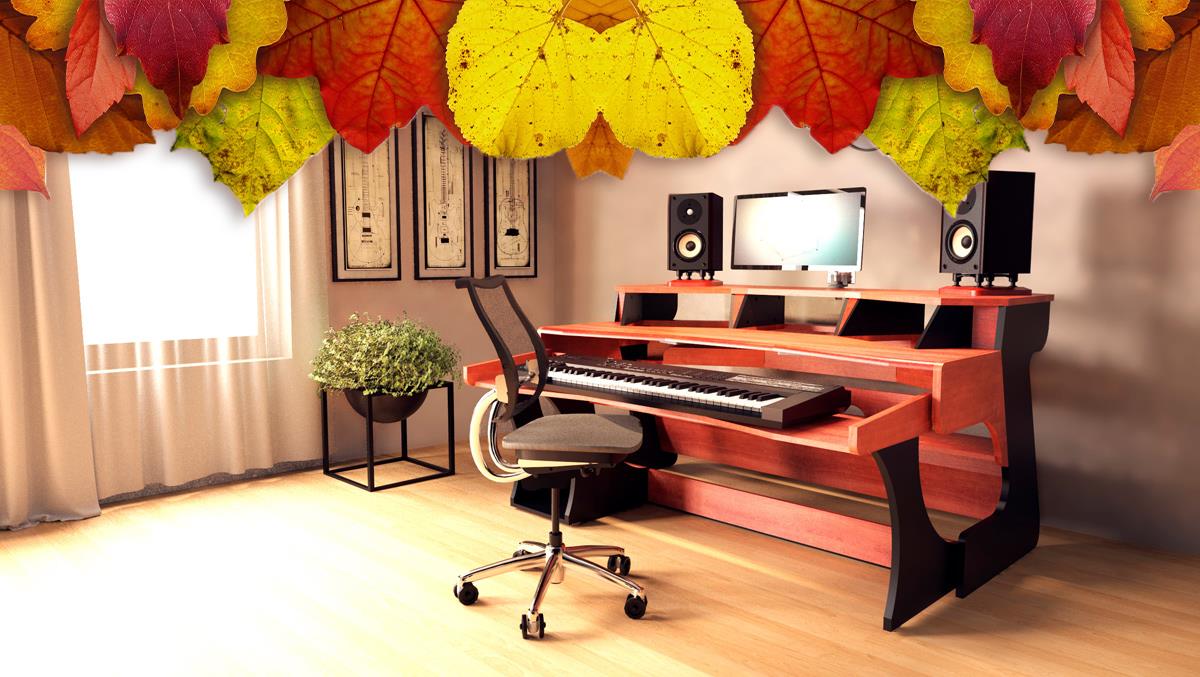 The offer is only aveable in Europe. More informations here: Link
New Meastro range: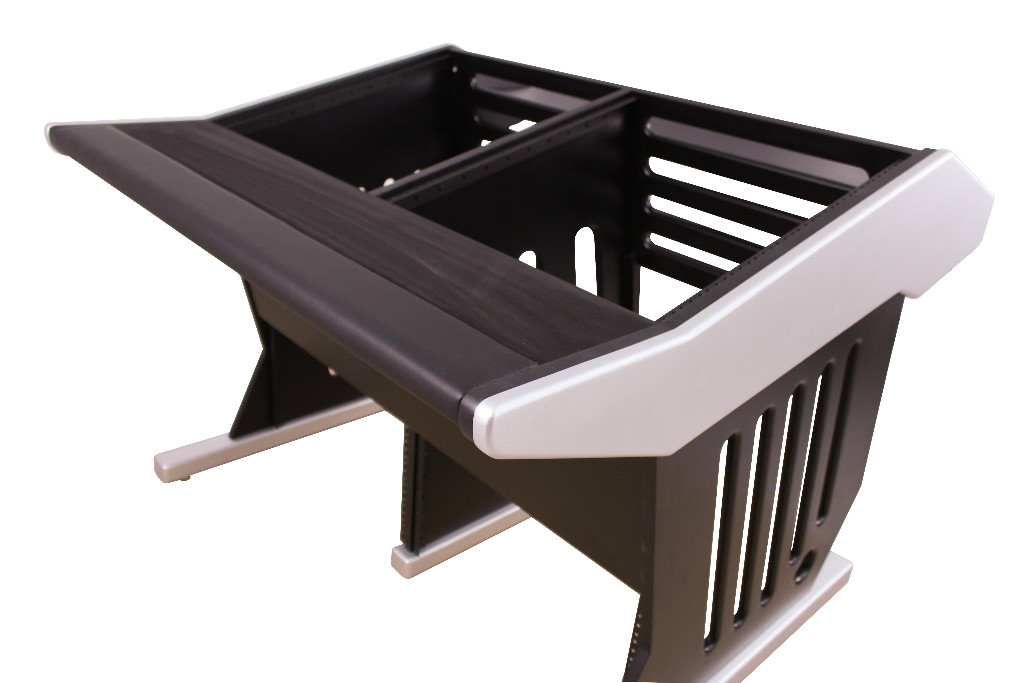 Finally… we are launching the Maestro family of products, that was developed with some of the finest heads in the mastering domain, but not only: our experience from over 12 years of building studio furniture, numerous inputs and requests from users like yourself and the gracious touch of designer Julia Kovacs has lead to a timeless design paired with unique features, great functionality and a new collaboration with our friends and colleagues from Vicoustics, the leading manufacturer of acoustic solutions for music and architecture from Portugal. 
We are proud to say that Maestro features VPN acoustic panels, that are made from recycled plastic bottles and remove unwanted reflections off the back of the desk, but are easily removed for rewiring the entire desk in minutes, thanks to the large use of Velcro strips. Apart from the obvious acoustic advantage it brings: every bottle that does not end up in the ocean or a landfill is a small step forward for humanity! Thanks Vicoustic for letting us be a part of this great initiative. Stay tuned for more news on this collaboration in the future.
Maestro is now available in a 24+12 RU version and a 36+18 RU version, where the bottom rack rails can be mounted or not, according to your needs. We are also offering the possibility to add a desktop in the middle that can hold your mixer, controller(s), screens and other desktop tools of your liking. This opens up endless possibilities!
Announcement:
At NAMM in Anaheim next January we will present a brand new line of products based on new materials allowing for a slick, transparent and beautiful design. Watch this space!