Mono was always intended to be the ultimate monophonic synthesizer. After 3 years of existence and hundreds of interactions with our vibrant user community, it seemed logical to work on a new hardware version capable of handling the many new features we had in mind.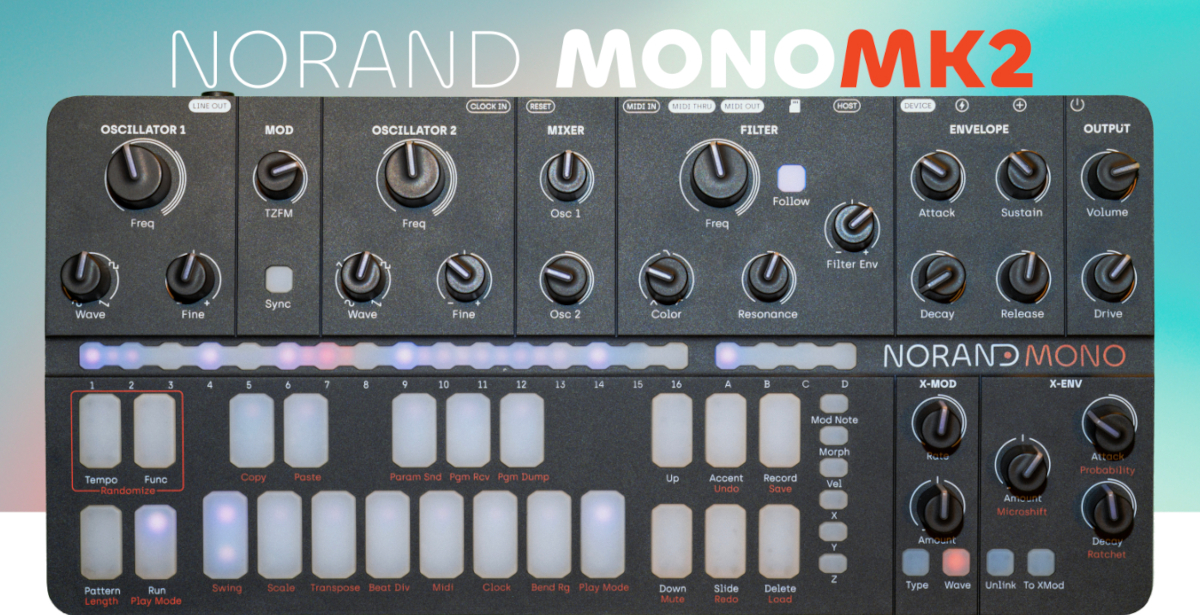 Analog overdrive and refined analog path:
MK2 implements 4 years of internal updates to our acclaimed discrete analog path, with the addition of a custom soft overdrive circuit on the output that multiplies the sonic capabilities of mono.
Expressive 3D Keyboard:
MK2 introduces 3D sensors to the mini-keyboard, allowing for expressive control over each note. Velocity, aftertouch, pitch bend and vertical modulation are all available directly on the keyboard.
Continuous Sequencer Strip:
3D sensors are also used for the sequencer and page buttons, enabling dozens of new musical features such as live playhead, multi-pattern morphing, and precise control over patterns.
High Resolution Automation:
MK2 uses a 1024 PPQN sequencer system, allowing you to record high-resolution automations using the knobs and buttons. The 3D sequencer strip allows precise creation and editing of these automations using the curve mode.
Additional Features:
Fully machined aluminum body, RGB LED, UI enhancement, microSD storage, USB-C, USB host mode and more!
Mono MK2:
MSRP: € 839,- incl. VAT
Official manufacturer website: norand.io