Orange zeigt auf der Winter NAMM Show 2014 einen neuen Bass Amp, eine neue Gitarren Amp Reihe und, man glaubt es nicht, einige Computer! Hier sind die Details:
The OB-1K :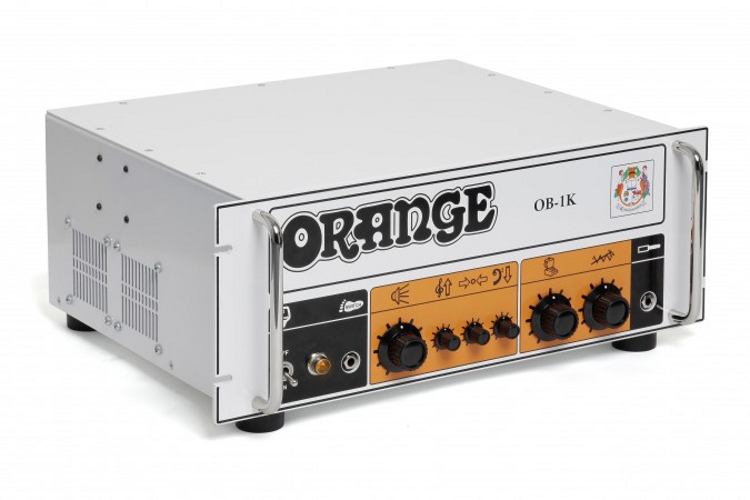 Orange Amplification have combined years of experience with the latest technology to design and produce a new 1000 Watt solid-state bass amplifier. The OB-1K is Orange's first ever rack-mountable amplifier (with optional sleeve mounting available) forged by the demands of the modern bass player. Inspired by techniques such as bi-amping (running a bass guitar through bass and guitar amplifiers simultaneously) Orange has produced a stunning bass amplifier that takes care of this and much more besides.
The OB1-K splits the signal into two separate paths. One side produces a tight, clean bass sound with thunderous low end. The second side features two stages of controllable gain rich in upper harmonics. These two components can then be combined using the amplifier's footswitchable blend control giving the player a wealth of options that range from a crystal clear clean boost to all-out filthy bass mayhem! The result is a truly brutal bass tone, which still maintains the all-important low end. This enables the bass to cut through the mix in any situation.
The OB1-K features a fully responsive, active three-band EQ. This provides the bassist full control whilst keeping the classic Orange 'Pics Only' design. The OB-1K also features a DI with ground lift.
Dual Dark Series: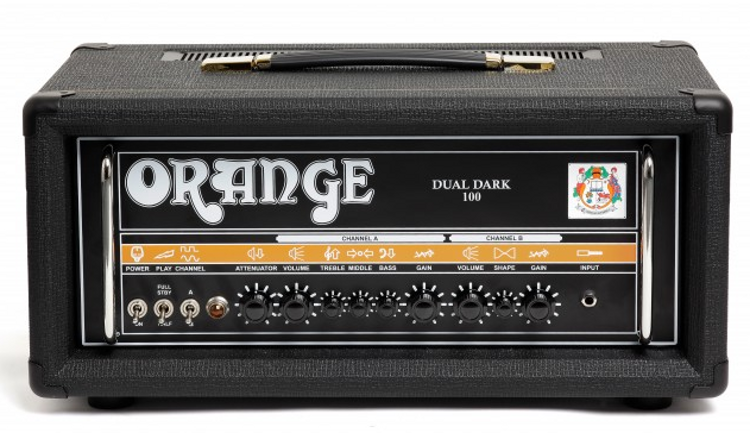 The all-new Orange Dual Dark Series is a range of high-end dual channel amps.  Put simply, these amps showcase Orange Amplification at their most innovative. The new amps build on the brand's reputation for creating the ultimate British guitar tone. Bringing a new dimension of sound that delivers potent combinations of tone and the highest levels of gain the brand has ever offered.
The models have a completely new voicing for Channel A, different to anything else in the Orange Amp range yet still true to their heritage.  Channel B is has the voicing of the Dark Terror tone. Both channels can go from clean through to crunch at lower gain levels and offer four stages of gain!
Launching at NAMM 2014 are the 50 Watt and 100 Watt versions, both feature footswitchable attenuators and Orange's signature low impedance effects loop design. The Dual Dark 50 has an output that can be switched to 50 or 25 Watts.  Output on the Dual Dark 100 can be switched to 100, 70, 50 or 30 Watts.
Both amps come with standard EL34s fitted but other tetrode valves can be used when biased correctly by a technician. The Dual Dark amps have been built with state of the art components backed by Orange's ever evolving design and deliver the biggest amount of gain available in the history of their amps.
OPC models: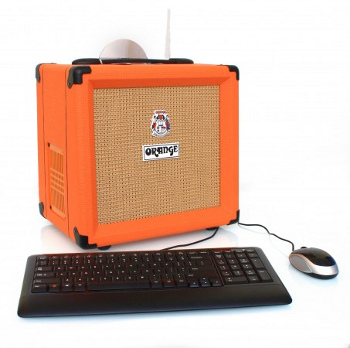 Following the amazing reception and prestigious awards received for its personal Computer, the Orange OPC, Orange Amplification are delighted to unveil three new exciting and dynamic OPC models. They are aimed at offering users a choice of serious computer power combined with all the software you need for a wide range of creative uses from recording, video editing and music playback.
The new OPC family effectively widens and broadens the range, with the OPC Studio, The OPC Professional and The OPC Ultimate, offering users a choice to suit their diverse demands. The new OPC portfolio offers consumers more options than ever before which deliver cutting edge performance and quality whether at home or in the studio.
The OPC Models offer a choice of 4th generation Intel® Core™ processors, memory and a dedicated graphics card allowing you to decide the right specification for your needs: OPC Studio (Intel i5 Processor, Memory 4GB RAM), OPC Professional (Intel i5 Processor, Memory 8GB RAM), OPC Ultimate (Intel i7 Processor, Memory 16GB RAM, Graphics card included).
All models come complete with Windows 8, IK Multimedia AmpliTube 3, PreSonus Studio One (Orange Edition), Acoustica Mixcraft 6, Toontrack EZdrummer Lite, and LickLibrary Guitar Lesson Center software. Audio features include 5.1 line out, coaxial 2x 1/4in TRS outputs, 2x 1/4in TRS inputs, 2x 1/4in TRS instrument inputs, 2x integrated 6.5in JBL studio monitor speakers. They all support wired keyboards and mouse, USB and extension cable. The addition of a dedicated graphics card is available to satisfy the needs of gaming enthusiasts.
'The expanded OPC range provides a complete computing experience, free from frustrations of buggy/trial software, latency and slow-downs ' said Charlie Cooper, OPC Lead Developer. 'The OPC's will now appeal to a wider audience and are more customisable, faster than ever and upgradable to future technologies.'
Weitere Informationen gibt es hier: Link