Los Angeles, CA, August 1st 2019 – Plugin Alliance is proud to announce the availability of the new MEGA Bundle Monthly Subscription. The MEGA Bundle is the new gold standard for subscription based plugin-bundles, offering an impressive collection of 100+ plugins from 28 Alliance brands including SSL, Ampeg, Brainworx, Focusrite and many more. Please see logo cloud below for more info.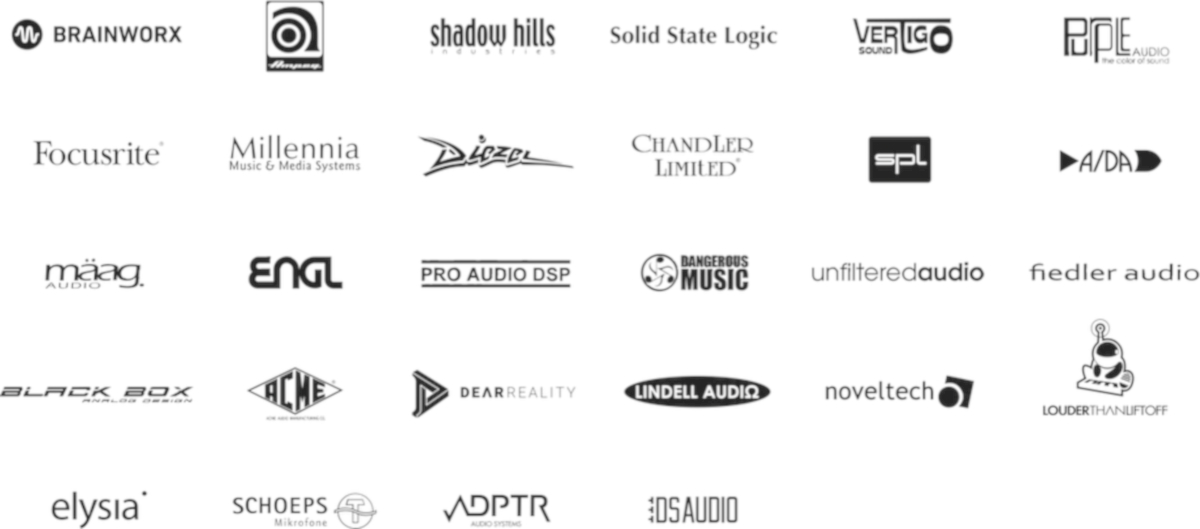 The PA MEGA Bundle is now available for $24.99 per month.
The MEGA Bundle contains an ever-growing collection, starting today with 100+ state-of-
the-art plugins:
Best-in-class TMT console-emulations from SSL, Focusrite and more
Brainworx M/S Mastering tools
Several Virtual Instruments from DS Audio, Brainworx and more
3D mixing from DearVR / Sennheiser
Innovative modular FX from Unfiltered Audio
Dozens of branded and officially endorsed analog-modeled units
o GuitarAmps (ENGL, DIEZEL, Chandler…)
o Bass Amps (Ampeg…)
o EQs (Mäag, SPL, Millennia, Dangerous Music…)
o Compressors (Shadow Hills, Purple Audio, Vertigo, ACME, elysia…)
o Effects (ADA, Noveltech…)
All these plugins are being offered in multi-platform versions, working on Mac and PC (VST 2/3, AAX and AU). 70+ of our plugins even work on professional AAX DSP systems. Plugin Alliance offers a simple and unified, dongle-free activation scheme, so one activation will give users access to ALL of the tools at once, and every license for the bundle is good to activate up to 3 machines!
A convenient and professional installation manager sums up the system, allowing users to download and install any and all plugins in one go. For specific formats only, or for all formats at the same time.
Plugin Alliance will be hosting MEGA Bundle launch events in LA and other cities very soon, please stay tuned!