PositiveGrid hat mit der BIAS Software für iOS Geräte in den letzten Monaten für Schlagzeilen gesorgt. Nun stellt die Firma die BIAS Desktop Version für MAC und PC vor. Unterstützt werden die Formate: VST, Audio Units, RTAS und AAX. Die Software soll im dritten Quartal auf den Markt kommen. In der Zwischenzeit können Leute mit Erfahrung und Talent an der Entwicklung mitwirken. Hier ist die Pressemitteilung in englisch: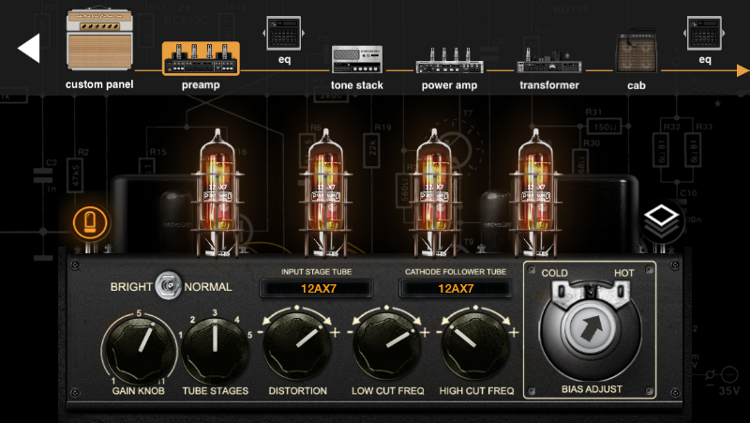 Positive Grid Announces BIAS Desktop
Amp designer and modeler plug-in will be available for Mac OS X and Windows, incorporating revolutionary Amp Matching, new BIAS Expansion Packs, and ToneCloud sharing platform.
San Diego, CA (Jun 25th, 2014) (ictw) — Positive Grid (www.positivegrid.com) announces BIAS Desktop, a groundbreaking guitar-amp designer and modeler plug-in for both Mac OS X and Windows. Available in VST, Audio Units, RTAS and AAX formats, BIAS Desktop features the most realistic modeler engine, Amp Matching (a pioneering first for DAW plug-ins), BIAS Expansion Packs and the ToneCloud preset-sharing platform. Amp Matching analyzes any live or recorded guitar tone and exactly recreates it within BIAS Desktop.
 
BIAS
BIAS is an amp designer, modeler and processor that includes 36 of the most sought-after vintage and modern amps in rock 'n' roll history as a starting point for user customization. Users can modify these amps and virtually build their custom amps by swapping out the tubes, preamp, transformer, tone stacks, cab and mic to create their own distinctive signature sound. Users can also upload their amp creations to ToneCloud, BIAS' own amp-sharing platform, to share their custom presets with other users.
 
Amp Matching
Amp Matching allows musicians to instantly replicate any real amp tone in the world, right in their Mac or PC. Simply input signal from a miked amp or pre-recorded guitar track, and BIAS Desktop will invisibly insert additional processing into the signal path to make your current amp precisely match the tone of the inputted guitar signal. No other plug-in can do this. Once the tone is captured and replicated, the user can save it as a custom preset and share it with other musicians on Positive Grid's proprietary social network, ToneCloud.
 
Standard, Glassy, Crunch, and Insane
In addition to the industry-acclaimed BIAS Standard control modules, BIAS Desktop includes three new dedicated preamp and power amp modules optimized for various playing styles and tone: Glassy, Crunch, and Insane. Inside these new BIAS Expansion Pack modules, the controls for each preamp, power amp, cabinet and EQ module are tailored specifically to these three fresh styles, providing users with even more precise amp customization.
 
ToneCloud
ToneCloud is a proprietary social-networking platform that allows musicians to create, share and download over 10,000 custom BIAS amps, including those created and uploaded by signature recording artists. With BIAS Desktop, guitarists can share every possible amp tone, including those created using the new BIAS Expansion Packs and Matched Amps.
 
BIAS Desktop is planned for a Q3 launch. Positive Grid currently invites experienced and talented individuals to join them in shaping this project and give early feedback prior to the product's release.
To sign up, please visit http://www.positivegrid.com/bias-desktop/
 
About Positive Grid: Based in California, with satellite operations in Germany, Italy and Taiwan, Positive Grid focuses on delivering superior and highly creative mobile music experiences. Since 2008, the company has designed and developed a core technology base and is currently expanding it to various applications. Positive Grid's best-known product range, featuring the JamUp multi-effects guitar app and interface, is now distributed in over 60 countries around the world.