Baton Rouge, Louisiana, January 2015… It has been a long road since Jim Odom and his former high school and LSU classmate Brian Smith, designed, built, and sold their first piece of professional audio equipment back in 1995.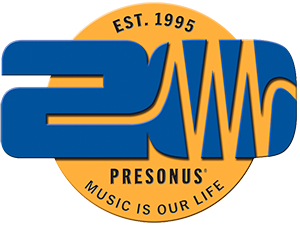 Working in a borrowed garage space in their home city of Baton Rouge, Louisiana, they created the first affordable product that could digitally control analog audio signal dynamics. "At the time we designed our DCP-8, other options were esoteric gear costing tens of thousands of dollars," Odom recalls, "We were recording and wanted the same equipment as the big studios but we couldn't afford it, so we built our own, starting PreSonus® with three employees and an output of five or six units a week. Then and now, our philosophy has been to design products that people can afford.
"The DCP-8 had reasonable success but missed on some features the customers really wanted," Odom continues. "We were close but had to listen more closely to our customers. It was an enormous lesson for me as a product designer. Our second version, the ACP88, has been a tremendous success and remains part of our product line today."
Moving twice to larger quarters, Odom and Smith went on to introduce such innovative products as DigiMax™ (2000), the first 8-channel microphone preamplifier with ADAT Lightpipe output; Central Station (2004), the first monitor controller with talkback; and some of the first multi-channel FireWire interfaces, including the FirePod (2004), FireStudio™ series and AudioBox™ USB (2008).
According to Odom, "We were providing a piece of the solution with our hardware but we weren't satisfied with existing digital audio workstations." In 2006, a Hamburg, Germany, startup company founded by ex-Steinberg developers began working on Capture™ and Studio One® in cooperation with PreSonus. The partnership brought great results, leading to the acquisition of the company as PreSonus Software Ltd. The top-of-the-line Studio One Professional features a groundbreaking user interface and is the fastest-growing DAW worldwide.
By 2008, sales were up to $20 million annually, and Odom decided it was time for more professional leadership so that he could assume the role of Chief Strategy Officer. Longtime industry veteran Jim Mack was hired as CEO. According to Mack, "Our overall strategy was to marry software and hardware to a degree never done before in the industry."
In 2009, the company launched its StudioLive™ series of digital mixers, which is tightly integrated with bundled PreSonus Capture live-recording software (2009), Studio One Artist DAW (2009), Virtual StudioLive bidirectional control software (2010), QMix™ monitor-mix control software (2012), and a custom version of Rational Acoustics' high-end Smaart® audio-analysis software.
In 2014, PreSonus reinvented the software/hardware mixing relationship by introducing UC-Surface touch-controlled software for the new StudioLive RM-series rack mixers. This software will be ported to support StudioLive AI console mixers in early 2015. The adoption of Dante™ and AVB networking support for StudioLive AI mixers, loudspeakers, and WorxAudio line arrays will allow the company to provide even more innovative, tightly integrated, live-sound solutions in 2015 and beyond.
Today, the long road from the garage has led to a new 44,000-square-foot building with a state-of-the-art Walters-Storyk-designed recording studio at its heart. With an employee count of more than 130, PreSonus also has offices in Ireland and Hong Kong, and subsidiaries WorxAudio and Nimbit have offices in North Carolina and Massachusetts, respectively.
Music is our life. We invite you to learn more about PreSonus: Link