ANAHEIM, CA, USA: cutting-edge audio technologies developer Sound Magic is proud to announce availability of Hybrid Harpsichord — its latest hybrid modelling virtual instrument for Mac (AU 32-/64-bit, VST 32-/64-bit) and Windows (VST 32-/64-bit), featuring a British baroque harpsichord powered by the latest Neo Orchestra Hybrid Modelling Engine. — As of April 10th, 2020.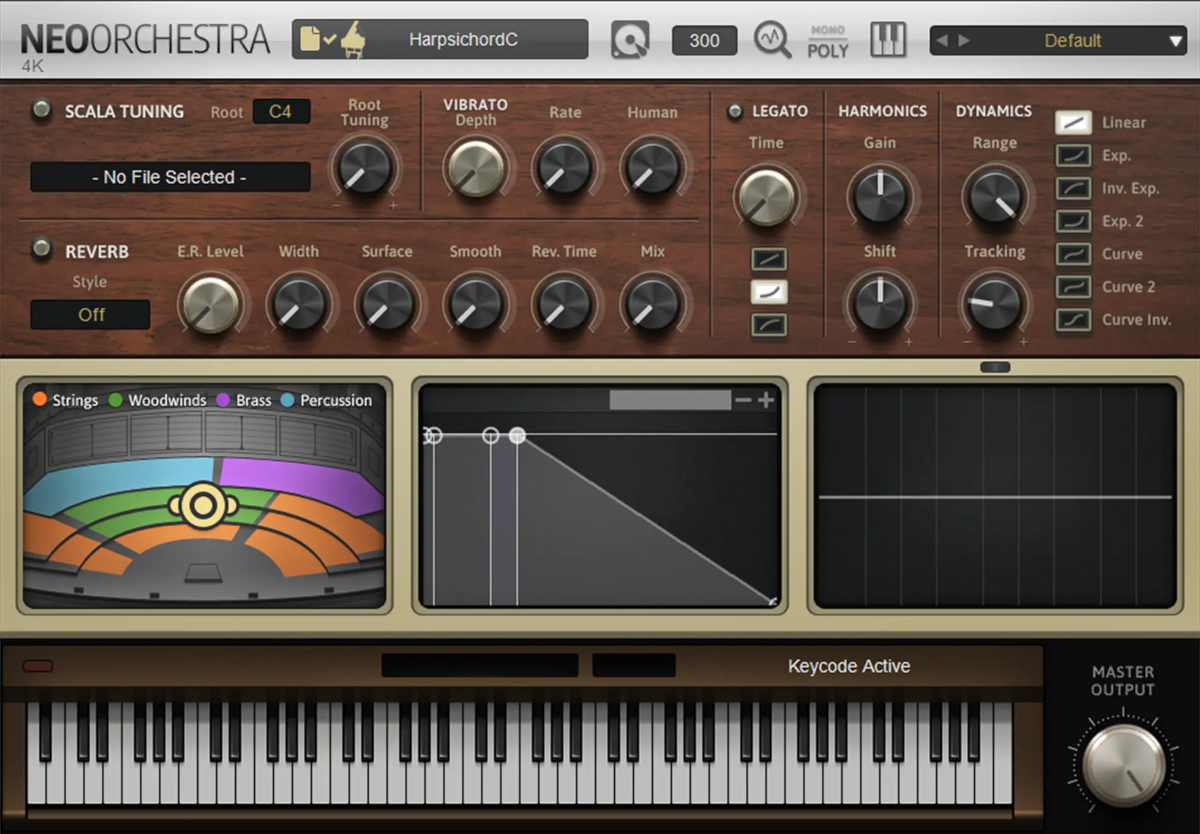 Hybrid Harpsichord is based on an instrument built by British Manufacturer around 1790. This rare-seen classic instrument has a total of 8 stops, 7 of them has been restored. Baroque Harpsichord is famous for its unique, high quality sound and although this particular instrument is over 220 years old, it's in surprisingly excellent condition. This deeply sampled 6GB Library features 3 microphone perspectives that can also easily convert to 5.1 surround. a AB stereo for Close perspective sound, a stereo pair for distant/room perspective and a decca tree on top.
Hybrid Harpsichord is powered by the latest Neo Orchestra Engine using Hybrid Modeling Technology. It offers both the authentic sound of sample library and the playability of Physical Modelling instruments. Hybrid Harpsichord provides musicians with everything they need for a great sounding harpsichord suitable for many different styles of sound.
Hybrid Harpsichord offers far more sound-shaping options than a sampling instrument with five bands parametric EQ and more control over the harmonic partial sounds. This means users can quickly change timbre with a simple turn of a knob or tune every single note with the Scala tuning system. Sound Magic also have made it possible to switch to different stops on a single track with our performance keyswitch system that allows Hybrid Harpsichord to be used in live performances without sacrificing quality or efficiency.
Hybrid Harpsichord has a MSRP as $99, now has introduction offer as $79 until July 10th , 2020.
Website: Link