Producer Bundle provides 5 powerful effect units for musicians. By using producer bundle, you can not only save money, but also get 5 great new weapons for recording, mixing and mastering.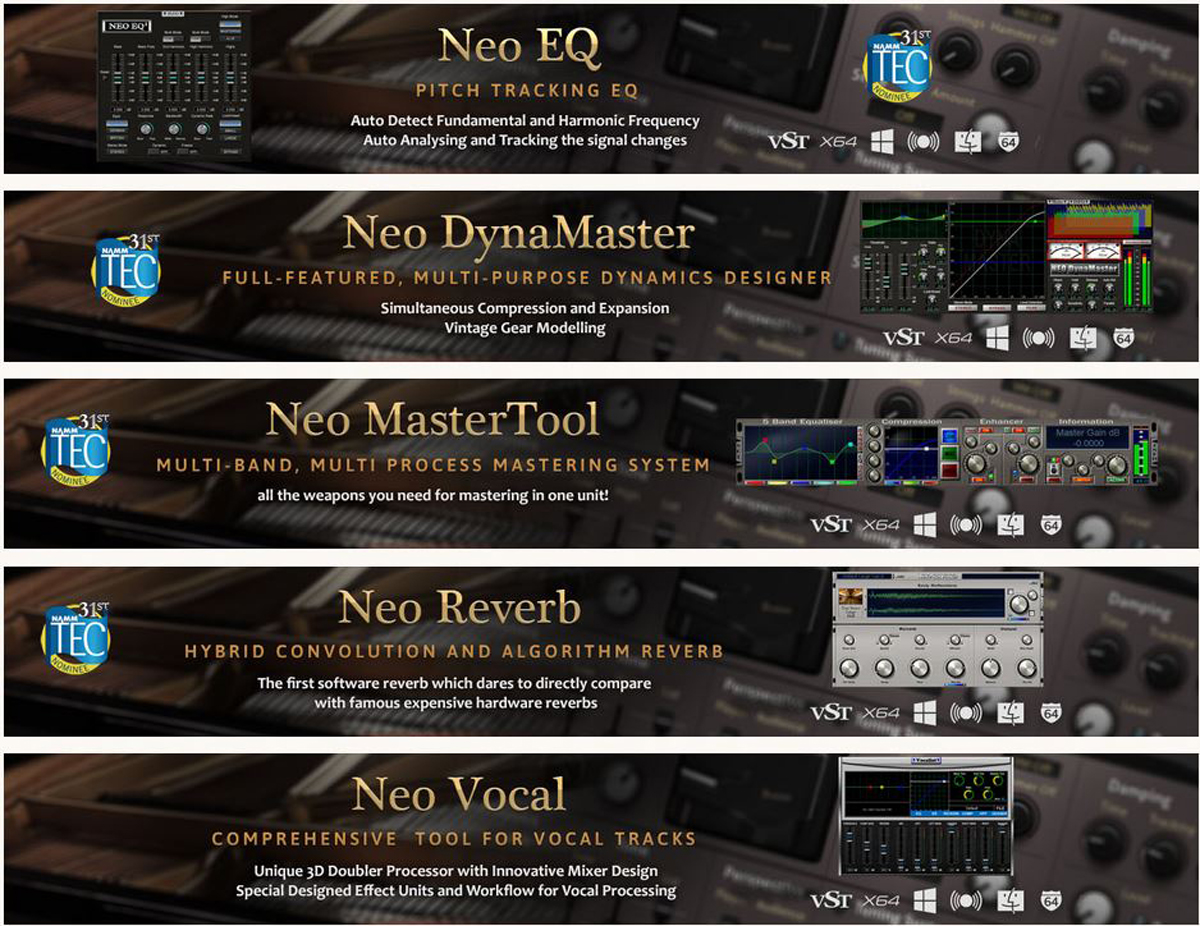 Among them:
Neo EQ will help musician to process EQ quicker and easier
Neo DynaMaster is a comprehensive dynamic processor which could cover all types dynamic processing.
Neo MasterTool is a mastering effects in one unit, you can do mastering within one plugin
Neo Reverb is a Hybrid Convolution and Algorithm Reverb, which could cover all types of reverb and space processing.
Neo Vocal is a vocal processing unit which could cover vocal processing.
Producer Bundle V2.0 priced at €269/$299/£229
More informations here: Link