Anaheim USA, Oct 12th – Sound Magic, a leading name in the world of digital music instruments and software, is thrilled to announce its latest masterpiece, Neo Piano Chapters: People's Grand. This revolutionary release ushered in a new era of affordability without compromising the excellence of grand piano sound.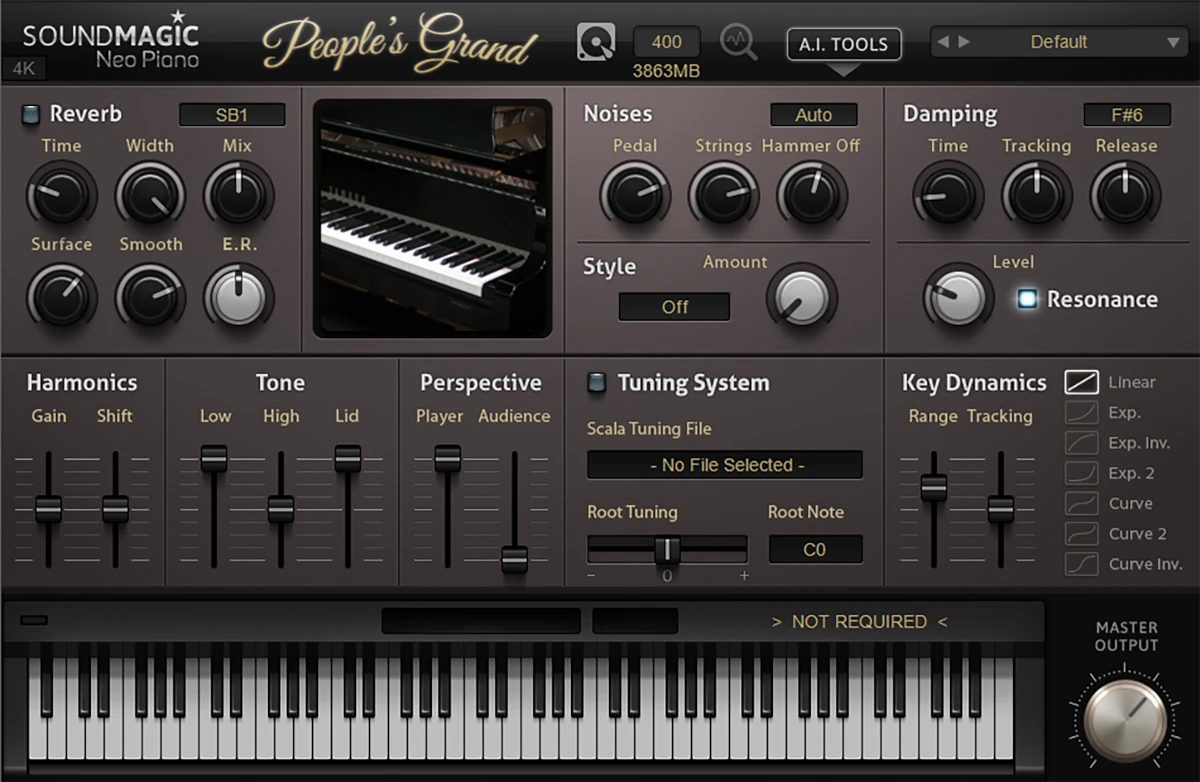 🎵 The Neo Piano Chapters Philosophy
Neo Piano Chapters is a testament to Sound Magic's unwavering commitment to providing musicians with access to high-quality piano sounds at a fraction of the cost. Each piano within the Neo Piano Chapters collection undergoes a meticulous selection process, ensuring they meet the stringent standards of Sound Magic. What sets Neo Piano Chapters apart is its dynamic nature – it's not a permanent fixture. Every three months, a new piano takes center stage, continually refreshing the sound palette and offering musicians an evolving spectrum of creative possibilities.
🌟 Introducing People's Grand
The spotlight of the moment is on "People's Grand," a gem that hails from a vintage Yamaha Grand Piano. Known for its mellifluous bass and the grace of low-profile highs, People's Grand brings the feel of an everyday piano with a dash of extraordinary charm. Its name says it all – People's Grand is an accessible masterpiece, ensuring that every musician can add this exquisite piano to their collection without breaking the bank.
💥 Limited-Time Introductory Offer
To celebrate the launch of Neo Piano Chapters: People's Grand, Sound Magic is extending a limited-time introductory price of just $9.99 (Regularly $99). This exclusive offer is the perfect opportunity for musicians to embrace the elegance of this grand piano sound at an unprecedented value.
🚀 Get Your Hands on Neo Piano Chapters: People's Grand
Unlock the magic of People's Grand and elevate your musical journey with Sound Magic! Visit https://neovst.com/product/neo-piano-chapters-peoples-grand/ to secure your copy today.
Sound Magic invites musicians of all levels to seize this opportunity and experience the extraordinary with Neo Piano Chapters: People's Grand. Join the musical revolution and make affordable elegance a part of your creative journey!