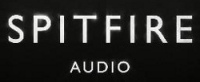 LONDON, UK: Spitfire Audio, purveyors of the finest virtual instruments from the finest musical samples in the world, is proud to announce availability of ÓLAFUR ARNALDS EVOLUTIONS — BAFTA award-winning Icelandic composer, multi-instrumentalist, and electronic artist Ólafur Arnalds' haunting namesake take on the company's cutting-edge EVO GRID series of sample-based virtual instruments for Native Instruments' industry-standard KONTAKT platform, offering composers, producers, and songwriters alike instant inspiration and the ever-elusive creative edge — as of December 11… 
---
Conceived in chilly Reykjavík in Iceland, recorded in the ultra-cool environs of Berlin-based Vox-Ton Recording Studio in Germany, before being brought to fruition in London's leading light of 'Cool Britannia' in England, ÓLAFUR ARNALDS EVOLUTIONS represents a truly original and inspiring set of tools that draws upon the talents of some truly independent thinkers who are shining a new light upon European classical instruments in terms of how to play and abuse them, then record and process them with a refreshingly fresh approach. As such, BAFTA award-winning Icelandic composer, multi-instrumentalist, and electronic artist Ólafur Arnalds' hand-picked quartet of unique string players performing to his individualist, inspiring, and haunting aesthetic includes multi-instrumentalist, composer, and oft co-collaborator Viktor Orri Árnason alongside the searing sounds of cellist Sebastian Selke. Subsequently, each evolution or 'Evo' — hyper-long, sample-based articulations that evolve, sometimes subtly, sometimes severely, over time before looping — was exhaustively curated and produced by Ólafur Arnalds himself, prescribing his harsh and original approach as to how the all-analogue Vox-Ton Recording Studio's sought-after selection of microphones, pre-amps, and outboard effects should best be utilised for the latest cutting-edge EVO GRID sample-based virtual instrument in the making.  The net result is a hauntingly beautiful selection of tools that will spring right out of the proverbial music box with delightful and refreshing unpredictability. Anyone looking for something cerebral, honest, and unique need look no further! Fish a little deeper, however, and there is much to be said for Spitfire Audio's proprietary EVO GRID GUI (Graphical User Interface) that clearly and audibly makes its musical presence felt so satisfyingly on ÓLAFUR ARNALDS EVOLUTIONS while also making a big impression on its namesake principal creator.  Inspired by the breakthrough British EMS VCS3 (a.k.a. the 'Putney') — making musical history upon its introduction in 1969 by being the first commercially portable synthesiser available anywhere in the world, thanks to its innovative modular matrix-based patchboard dispensing with the telephone exchange-like cabling of other (much larger) modular systems in favour of making space-saving connections with (removable) coloured pins, ÓLAFUR ARNALDS EVOLUTIONS' use of the EVO GRID system similarly provides users with an almost infinite number of outcomes. Oodles of days were spent discussing and creating ways in which the players could take a note and change it over long periods of time. These changes were then replayed across a number of different pitch centres which were then positioned on a peg board grid system based on that trailblazing 'Putney' — Note Centre down the X-axis and Evo selection situated across the Y-axis. All anyone needs to do is 'peg' which Evo they want where or, conversely, cue up the random 'dice' function to automatically select a unique preset from over 30-trillion possible outcomes!  And as if that wasn't enough to be getting on with, ÓLAFUR ARNALDS EVOLUTIONS also adds a variety of different microphones and associated perspectives — M (Mix), C (Close), V (Valve), and R (Ribbon) — into the magical mix, as well as offering up custom-created plate reverb IRs (Impulse Responses) with which to tweak sounds all the way from intimate and cerebral to haunting and cool. How cool is that? Cooler than Macarena cool, that's for sure!  So why not go ahead and treat yourself (and your music) to no fewer than 3,444 samples — some 31.4 GB of uncompressed .WAV files — of some of the coolest sounds around with ÓLAFUR ARNALDS EVOLUTIONS? According to Ólafur Arnalds himself, "I really wanted to create something where I could generate textures and have endless possibilities, and actually use them, because they would sound just like my soundtrack string sound — they're recorded the same way… we're just creating textures, and there's no reason why they should sound like 'samples'." Say no more!
 ÓLAFUR ARNALDS EVOLUTIONS can be purchased and downloaded directly from Spitfire Audio for £199.00 GBP (approx. $299.00 USD/€279.00 EUR) from here: https://www.spitfireaudio.com/shop/a-z/olafur-arnalds-evolutions/ 
Note that Spitfire Audio's free Download Manager application for Mac or PC allows you to buy now and download anytime, while the full version of Native Instruments' KONTAKT is needed to run ÓLAFUR ARNALDS EVOLUTIONS. 
For more in-depth information, including several superb-sounding audio demos, please visit the dedicated ÓLAFUR ARNALDS EVOLUTIONS webpage here: https://www.spitfireaudio.com/shop/a-z/olafur-arnalds-evolutions/ 
Watch Spitfire Audio co-founder and Director Paul Thomson's telling ÓLAFUR ARNALDS EVOLUTIONS video walkthrough here: https://www.youtube.com/watch?v=XOb17cB9NSw 
Watch rare behind-the-scenes footage of Ólafur Arnalds, Viktor Orri Árnason, Sebastian Selke and the Spitfire Audio team creating ÓLAFUR ARNALDS EVOLUTIONS at Vox-Ton Recording Studio in Berlin back in summer 2015 here: https://www.youtube.com/watch?v=W2XoG3Cjw9Q 
Watch an informative interview with Ólafur Arnalds himself here: https://www.youtube.com/watch?v=pg2OFctEFjk