LONDON, UK: Spitfire Audio is proud to announce availability of ORBIS — offered as a horizon-expanding 'world synthesizer' standalone plug-in, presented in the sound-specialising British music technology company's sophisticated eDNA engine, enabling exceedingly creative access to 2,500 extraordinary sounds born out of organic performances treated and transported to new dimensions, designed for progressively-minded composers as a gargantuan creative compendium comprising distorted loops to evolving textures and visceral one-shots, subsonic low-end to ethereal pads, perfect for producing rich-sounding, panoramic scores from nature documentaries to sci-fi movies — as of July 18…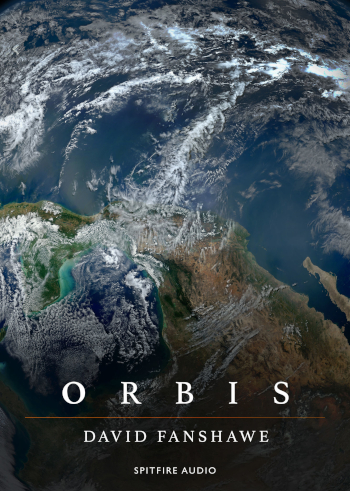 Sometimes a score needs more than an orchestra. ORBIS reimagines the work of David Fanshawe (1942-2010), an English composer, sound explorer, and ethnomusicologist who travelled the globe to gather an archive of approximately 2,000 hours of music, documented for posterity at a time of great change. "The present is almost history; every day is worth recording." So stated the man himself. 
However, ORBIS itself is so much more than a collection of organic field recordings; rather it includes 90% treated content, with over 200 presets, plus loops, textures, one-shots, and pads created by Spitfire Audio's accomplished team of engineers in its own journey of sonic discovery, distilled — alongside clean recordings, rich in history, character, and emotion — in the sound-specialising British music technology company's sophisticated eDNA engine to provide users with virtually endless parameters and possibilities for enhancing their own scores with the DNA of countless cultures from across the globe. 
Enduring and enthralling, David Fanshawe's rarefied recordings have already made themselves heard in scores to major movies such as 1997's Seven Years In Tibet (John Williams) and 2002's Gangs Of New York (Howard Shore); now they are ready and able to empower anyone's scoring sensibilities as an essential resource for producers, composers, or sound designers intent on seeking out new sounds — or even civilisations! After all, sounds are the fabric from which music is weaved. 
With that thought in mind, maybe it was inevitable that Spitfire Audio would creatively cross paths with the David Fanshawe World Music Archive. As such, ORBIS was effectively conceived back in January 2015, when widow Jane Fanshawe introduced Spitfire Audio co-founder and composer Paul Thomson to the global sonic explorer's namesake legacy. "Listening to these extraordinarily vivid recordings is like looking through a window into a different time and place," pronounces the clearly captivated listener. 
Literally placing them into a different time and space, Spitfire Audio subsequently handpicked thousands of extraordinary sounds from those extraordinarily vivid recordings, really resulting in a so-called 'world synthesizer' since ORBIS users are able to delve deeper into some of the most rare and distinctive sounds and loops on the planet, rich in history, character, and emotion encompassing a range of cultures and communities, many of which no longer exist; enhancing every sound still further with ORBIS' own exploratory eDNA is inevitable.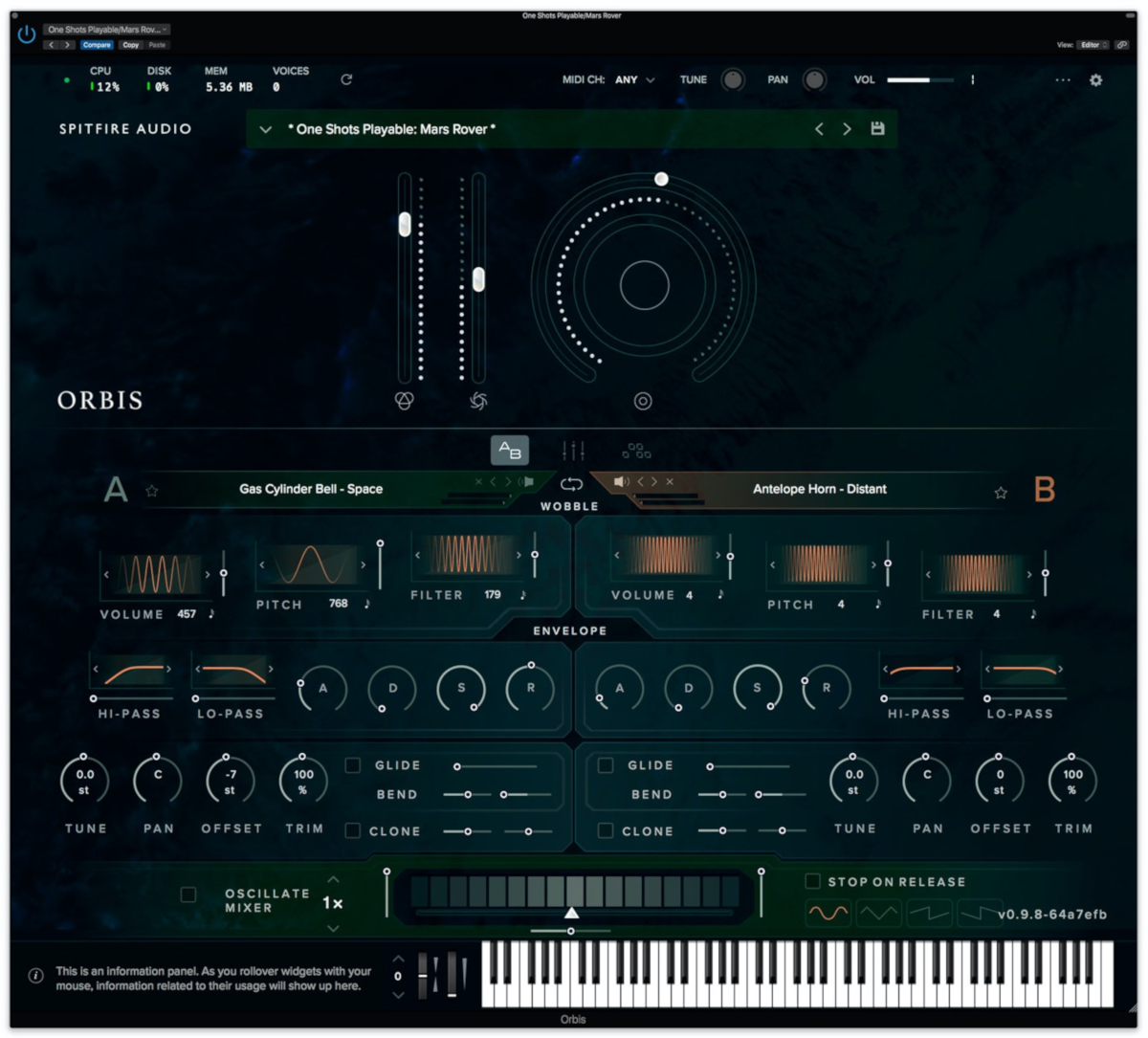 Imagine the eDNA engine as a set of two turntables alongside a highly-sophisticated DJ mixer. It includes two sound bays — A and B, each designed to create differing sonic treatments, with individual and independent modulators and control of TRIM, BEND, GLIDE, CLONE, TUNE, ADSR (envelope), HI-PASS (filter), LO- PASS (filter), and WOBBLE (modulating VOLUME, PITCH, and FILTER). Furthermore, the GATE SEQUENCER allows for independent gating of those two bays and unified control of amount, speed, and LENGTH of sequence. These two signals are then unified with an x-fader; move between the sounds with the mouse or the factory default-assigned modulation wheel. Elsewhere, eDNA's five-stage FX (effects) path contains 41 custom plug-ins, including preloaded bespoke IRs (Impulse Responses). The BAY A FX and BAY B FX stages affect sound bay A or B, while an AUX FX stage can be sent via the layers or MASTER FX stage. 
Obviously ORBIS easily enables sonic journeying of its own doing. Discover hundreds of presets treated in various ways, with Spitfire Audio's acclaimed sampling expertise and technology twisting and turning every sound through 3,000 lines of code! Some sound subtly manipulated while others are heavily processed, unrecognisable from their original source material. 
Musically-speaking, ORBIS travels far — from playable one-shots and short phrases to tuned and untuned rhythmic loops and recordings up to a minute long. Ultimately, unearthing sounds with subtle movement, complexity, and evolution is an ear-opening experience. Throbbing basses and pulsing loops, ideal for dance music; thunderous drones, subsonic low-end and visceral, tortured drum hits, for adding movement and depth; Blade Runner-style synths, made from antelope horns; and ethereal pads and breathtakingly beautiful evolving textures, for three-dimensional cinematic soundscapes… the very nature of ORBIS' design takes its users to new levels of sonic exploration and adventure. A lifetime of inspiration as an essential resource awaits anyone creatively climbing aboard. 
As to the finished product's potency, Paul Thomson is clearly qualified to comment, enthusiastically ending on a high note: "This is a really rich tapestry of sounds; it's almost like a new kind of 'world synth' which goes from the raw sounds that are incredibly useful all the way through to beautiful, undulating, evolving textures made from these incredible organic recordings."