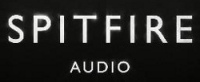 LONDON, UK: Spitfire Audio, purveyors of the finest virtual instruments from the finest musical samples in the world, is proud to announce availability of GLASS AND STEEL — a selection of mystical percussion sounds created from 'found' glass and metal objects being bowed, hit, and pinched by brilliant percussionist Paul Clarvis before being embedded into the company's creative eDNA engine and served up as a sample-based virtual instrument for Native Instruments' industry-standard KONTAKT platform with magically musical results — as of June 23… 
---
Sampling sans stereotype screams alliteration; GLASS AND STEEL screams sampling sans stereotype! Indeed, it admirably avoids the sonic stereotype associated with certain recognisable instruments — think the posh-sounding harp, the meaningful piano, the sad cello, the nursery horror of a celeste, or the unfortunate fact that today's television and film composers cannot use a marimba without being accused of aping American Beauty or Badlands. But by its very nature, Spitfire Audio always strives to match the sonic characteristics of known instruments with those of lesser known — or, indeed, invented — ones so that equally effective compositional outcomes can be achieved… all the while avoiding such stereotypes!  So, GLASS AND STEEL is a by-product — both beautiful and musically mystical — of Spitfire Audio admirably rising to meet those compositional challenges head on. But its backstory began when company co-founder Christian Henson — an accomplished television and film composer in his own right — and the Spitfire Audio team began close sampling resonant glass, metal, and china objects many moons ago. As such, GLASS AND STEEL is a compilation of their efforts… a thesis, if you will.  Whilst the idea of using non-tuned, found sounds — items from kitchen cupboards, objects found in thrift stores around London — conjures up calamitous, catastrophic, and cheery compositions along the lines of percussive phenomenon STOMP (famed for using the body and ordinary objects to create a physical theatre performance), GLASS AND STEEL stands tall as an exemplary study on the power of instruments recorded under the microscope at minute levels of detail, where the harmonics weave spells and the sub-tones throb. Such sounds have already worked their way onto scores as far reaching as emotional thrillers, detective procedurals, science fiction, fantasy, horrors, and beyond — right through to factual entertainment. Canny composers and members of the Spitfire Audio family who already have access to earlier incarnations of some of those sampled sounds have often likened them to a 'Get Out Of Jail' card!  Musical Monopoly allusions apart, by monopolising the talents of English percussionist par excellence Paul Clarvis, who valiantly and virtuosically bowed, hit, and pinched his way through a dazzling array of 'found' glass, metal, and crockery — including 'tuned' arrays — on the company's dry stage at London's Kings Cross, Spitfire Audio ensured that those beautiful and mystical GLASS AND STEEL sounds had the best possible start in life. Raw but beautiful best describes the resultant source material, which was meticulously recorded with an intimate intensity befitting its inspirational endgame.  Each and every one of GLASS AND STEEL's sounds — sourced from 45 different glass and steel objects being beaten, bowed, and struck to create over 235 hand-curated presets, including epic cinematic rhythms and systems, disturbed morphs, beautiful 'hand-blown' pads, and tweaked raw sounds — has been exhaustively investigated, deeply sampled, and played to its strengths to gallantly give its user the most musical and mystical result possible. Pay-off flows forth from so many presets that are the result of the tireless toil of so many talented individuals during so many man hours and range from the simple to the warped beyond recognition, courtesy of a series of extraordinary analogue and digital signal-warping chains that constitute Spitfire Audio's award-winning eDNA (Electronic DNA) treatment; two sets of sounds can be used in conjunction with this monstrous script engine to quickly, dramatically, and awesomely create a new audio experience for the next generation of music-makers with out-of-the-box inspiration, stimulation, and satisfaction guaranteed! All ably demonstrate just how well those magically musical sounds can be pressed into service.  Simply put, this is tuned percussion from another world… why not add GLASS AND STEEL to your sample-based virtual instrument collection today and give your compositions the most musical and mystical makeover possible? Play to win while avoiding those sonic stereotypes associated with certain recognisable instruments. In a knockout blow to compositional conventions, even the most battle-hardened music-to-picture professional might be surprised as to where GLASS AND STEEL steers them, thanks to 3.3 GB of uncompressed .WAV files, featuring 3,153 of the finest musical samples in the world!
GLASS AND STEEL can be purchased and digitally downloaded from Spitfire Audio for £99.00 GBP/$149.00 USD/€139.00 EUR from here: https://www.spitfireaudio.com/shop/a-z/glass-and-steel/ 
Note that Native Instruments' KONTAKT 5 (full version) is required to run GLASS AND STEEL, while Spitfire Audio's free Download Manager application for Mac or PC allows anyone to buy now and download anytime. 
For more in-depth information, including several superb-sounding audio demos, please visit the dedicated GLASS AND STEEL webpage here: https://www.spitfireaudio.com/shop/a-z/glass-and-steel/ 
Watch Spitfire Audio co-founder and Director Paul Thomson's 'traditional' GLASS AND STEEL video walkthrough here: https://youtu.be/k2UIt_DS12s 
Watch Spitfire Audio co-founder and Director Christian Henson's timely tour of the eDNA (Electronic DNA) interface in this In Depth video tutorial here: https://youtu.be/4vbDNsSFWKU 
Watch Spitfire Audio's newly-initiated In Action presentation feature for GLASS AND STEEL here: https://youtu.be/fAfRX3oDg9U