ORADEA, ROMANIA: studio furniture designer and manufacturer ZAOR Studio Furniture is proud to announce availability of its Maestro series symbolising a new line of workflow-focused desk developments – as of January 14.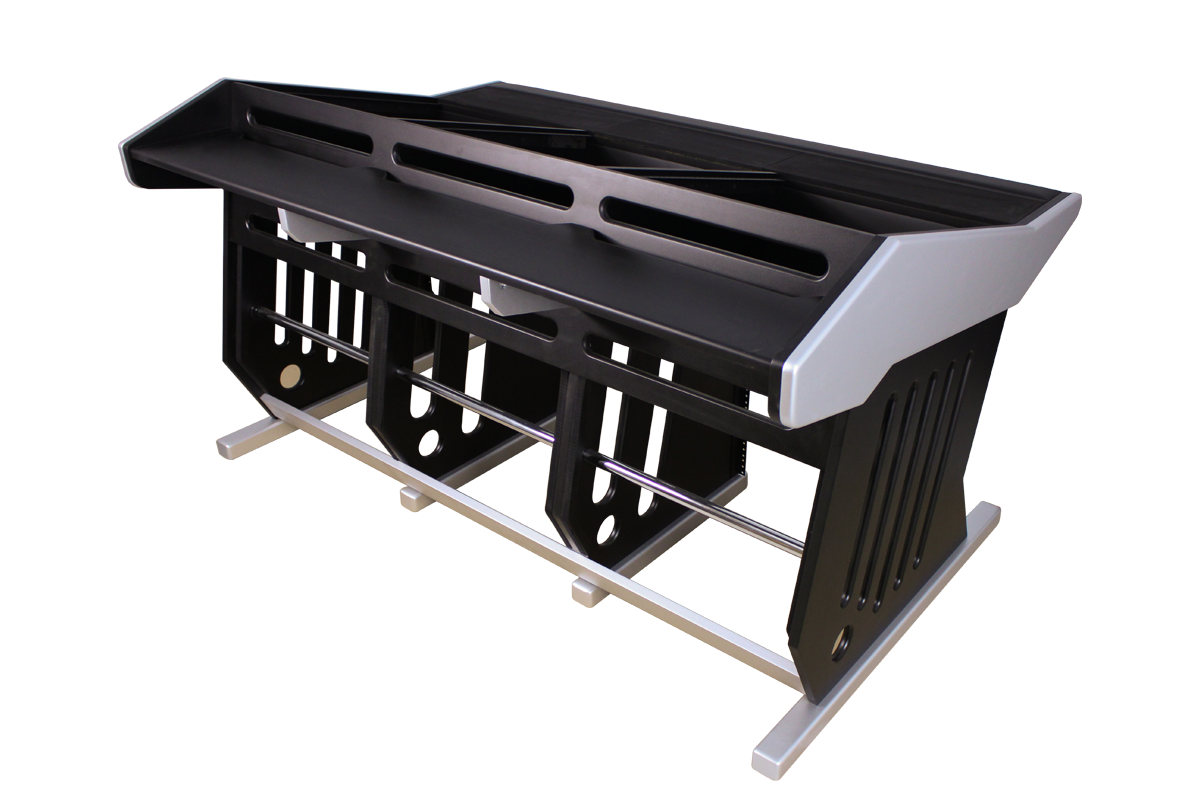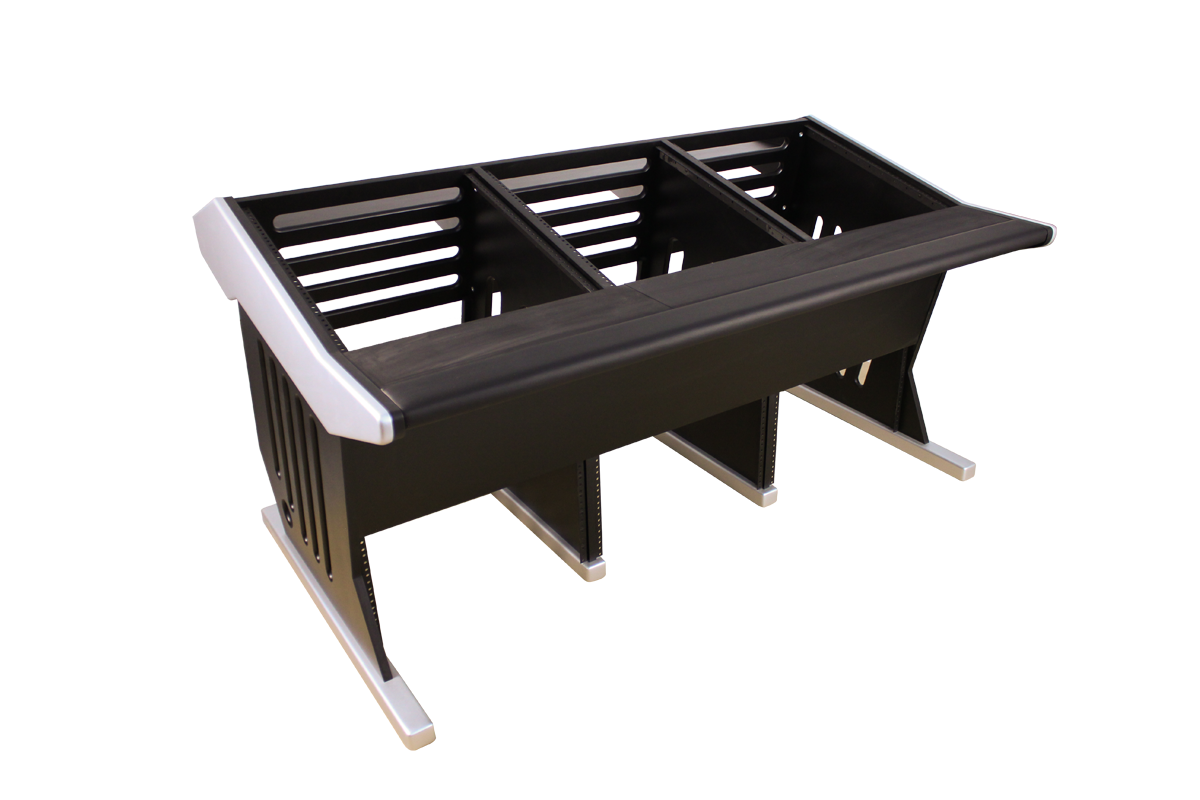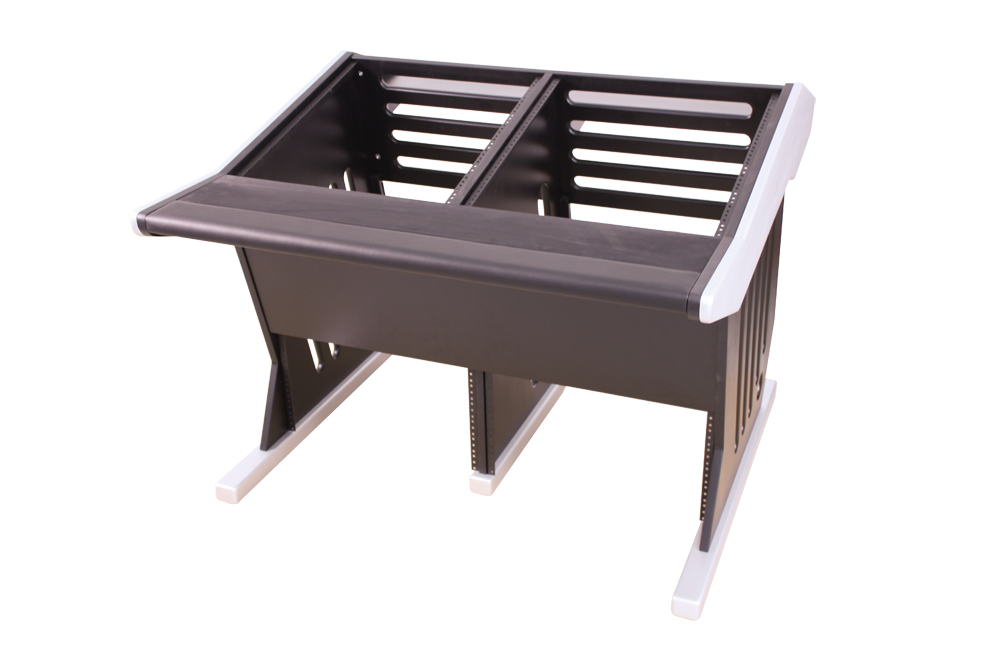 A Maestro is often defined as a distinguished conductor or performer of classical music — or, alternatively, a distinguished figure in any sphere. So, given that ZAOR Studio Furniture's latest line of desk designs were developed in close collaboration with some of the bestmastering/mixing professionals around, as well as manufacturers of some of the best mastering gear available anywhere, such as awardwinning audio gear developer SPL, the Maestro moniker is, indeed, highly appropriate. As such, the new product line's many features were carefully chosen to suit.Starting with the larger Maestro 36, all aspects of its intended workflow were thoroughly analysed with new or improved solutions implemented for each as a direct result. Reality dictates that mastering Maestros will form its primary — though not necessarily exclusive — user base, so, since they will be applying final polishing touches to the sound of mixes or edits, listening experience enhancement lies at the heart of this thoroughbred design: an extra low profile prevents the desk from getting in the way of the all-important sound reproduction, aided by backsited VMT absorption panels by self-styled Innovative Acoustics Solutions provider Vicoustic to minimise chaotic reflections and resonances, while the work surface itself is made from AERstop, an acoustic material that reduces reflections and deftly doubles as a mouse pad. Perfectly sized, an armrest aids smooth typing and reduces wrist stress.
Since Maestro 36 itself is effectively more 'air' than structure, sound is not boxed in — improving the listening experience from an acoustic standpoint; it also allows air to flow freely — keeping working temperatures at optimal operating levels. Additionally, a dual (audio/power) cable path separates signals from power leads, thereby keeping hum and other inductive noise to a minimum. Meanwhile, chrome bars with pre-fitted Velcro strips allow for fast and clean (re-)cabling.
As implied by name, Maestro 36 features 36 rack units, ultimately divided into three sections of 12U apiece, angled upwards at a gentle incline across the desk to accommodate all the tools essential to the job at hand. Here they are positioned within easy reach, realising focused workflow within a minimal footprint. Furthermore, an additional 18U of forward-facing rack space — split into three 6U sections — can be installed at floor level where visual contact is less important; installing only 12U of forward-facing rack space (split into the two 6U sections located to the left and right) as an alternative allows the user to stretch their legs in the space between them while working. Behind the angled rack units is a flat plane — lowered so as not to impede sound travel — that can comfortably carry computer screens at eye-level, near-field monitors — sited on optional isolators to avoid sound transmission through the desk itself, which would lead to smearing in the lower frequencies — for cross-checking
mixes, and/or metering… nothing superfluous, nothing amiss, as ergonomics and acoustics are beautifully integrated to live together in perfect harmony. Mr McCartney might well approve; at any rate, his chosen mastering engineer would — with certainty!
Again, as implied by name, the smaller Maestro 24 tempts users with packing 24U of the most essential pieces of rack gear (in two sections of 12U angled at a gentle incline) across a desk design superficially similar to its Maestro 36 bigger brother to form a processing powerhouse suited to smaller spaces with all attributes present and correct — cue padded armrest, dual cable path, low profile, acoustic optimisation, and integrated mouse pad. Again, taking its innovative design cues from its Maestro 36 bigger brother, an additional 12U of forward-facing rack space — split into two 6U sections this time — can be installed at floor level.
Literally symbolising a new line of workflow-focused desk developments, then, the family Maestro members are constructed from MDF (Medium-Density Fibreboard) and hand-selected solid wood to cater for today's production-savvy pro audio specialist. Simply put, they each encompass everything engineers, musicians, and producers always dreamed of owning. Of course, now that dream has become reality — realised as compact, great-looking, and affordable packages available to anyone. All are flat packed for easy transportation and assembled and disassembled easily, thanks to professional hardware.
Handily, the must-see Maestro series will be showcased by ZAOR Studio Furniture on Booth 17214 at The 2019 NAMM Show, January 24-27 in Anaheim, California. Come check them out!
Maestro 36 and Maestro 24 are available to order (in Cherry Black, Silver Black, or Black finishes), either directly through the Zaor Online Shop (https://zaorstudiofurniture.com/shop/en/order) — including free shipping within the EU — or via ZAOR Studio Furniture's growing global dealership network (https://zaorstudiofurniture.com/index.php?page=dealers) with respective RRPs of €2,999.00 EUR and €2,399.00 EUR, including tax.
For more in-depth information, please visit the dedicated Maestro 36 product webpage here: https://zaorstudiofurniture.com/index.php?page=classicmaestro36
For more in-depth information, please visit the dedicated Maestro 24 product webpage here: https://zaorstudiofurniture.com/index.php?page=classicmaestro24